04 November 2022
10 Kris Kindle Gift Ideas
Present shopping can be tough, even for the people you know best. You can't get your dad another pair of socks or you mum another candle, can you? But often the most the most challenging gift of all is for your Secret Santa. And there's usually one for each of your friendship groups and social circles – all the gift hunting can be exhausting. Trying to find the perfect present for everyone, and on a tight budget too! Well don't panic. We've got you covered with our top 10 Kris Kindle gift ideas to suit everyone. 
Travel Gifts:
Does your Kris Kindle have their next holiday planned? Get them something they can use on their ski trip, or their next summer break. These travel staples will come in handy time and time again.
Otterbox Powerbank for €30 
This drop-tested battery pack is perfect for taking on the plane or out and about with you. This means you won't have to worry about your phone dying – no one wants to lose access to Google Maps in a different country! The Otterbox Powerbank charges devices fast and it's portable enough to take around with you in your pocket. It even has USB-A and fast charge USB-C ports that allow for multi-device charging. And don't worry, it comes with USB-A and USB-C cables too.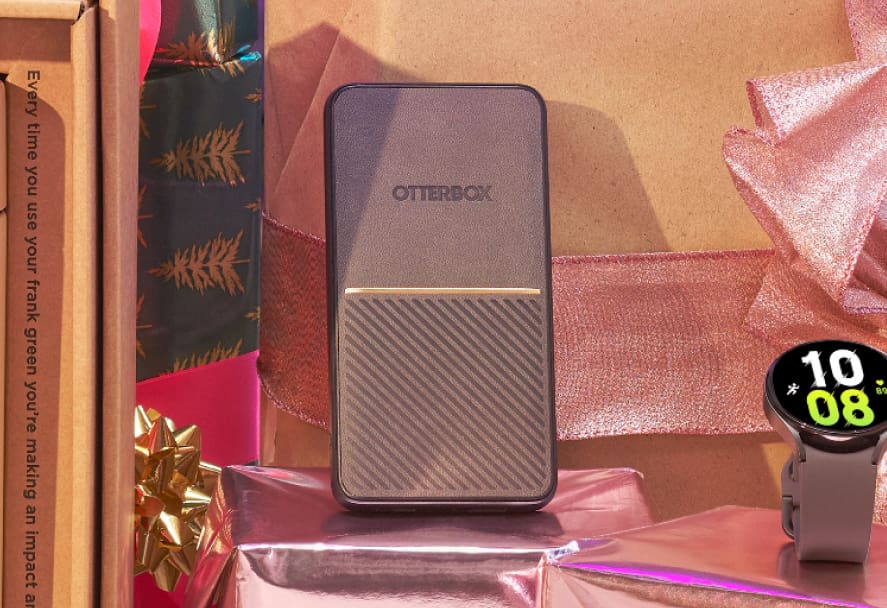 Apple AirTag for €35 
Keep track of and find your things super-easily with an Apple AirTag. Attach one to your keys or slip one into your backpack and just like magic, they're on your radar in the Find My app. Pop one in your suitcase and you'll never worry about lost luggage again. Apple AirTags are also IP67 water and dust resistant (check out our IP Ratings blog to learn what this means), so no need to worry if you get caught in a shower or have water spill in your bag.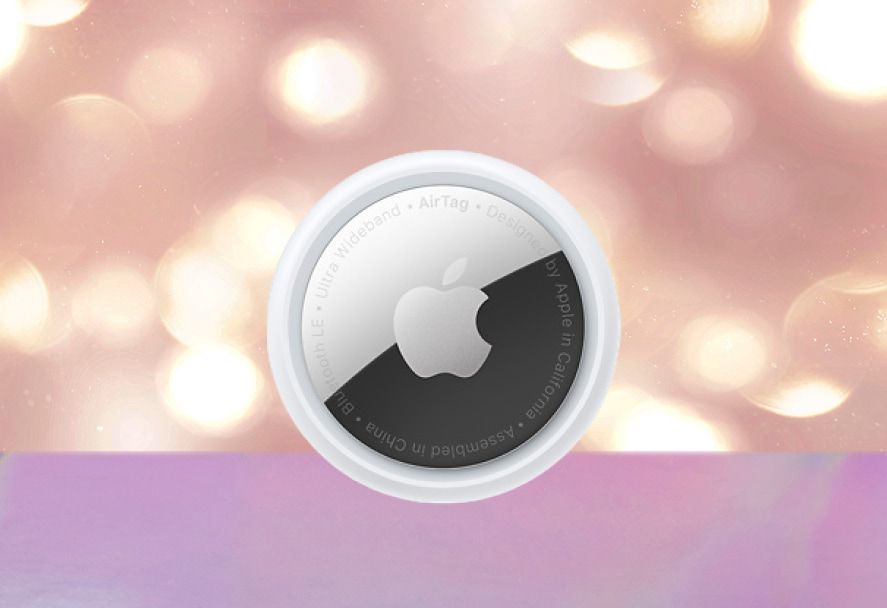 €35 Apple AirTag loop for €35 
If you know they already have an Apple AirTag, why not get them an AirTag Loop to keep it safe! These super lightweight and durable leather loops securely fasten your AirTag to your items. This means you don't have to worry about it getting lost or dig through your bag to find it. They even come in different colours too.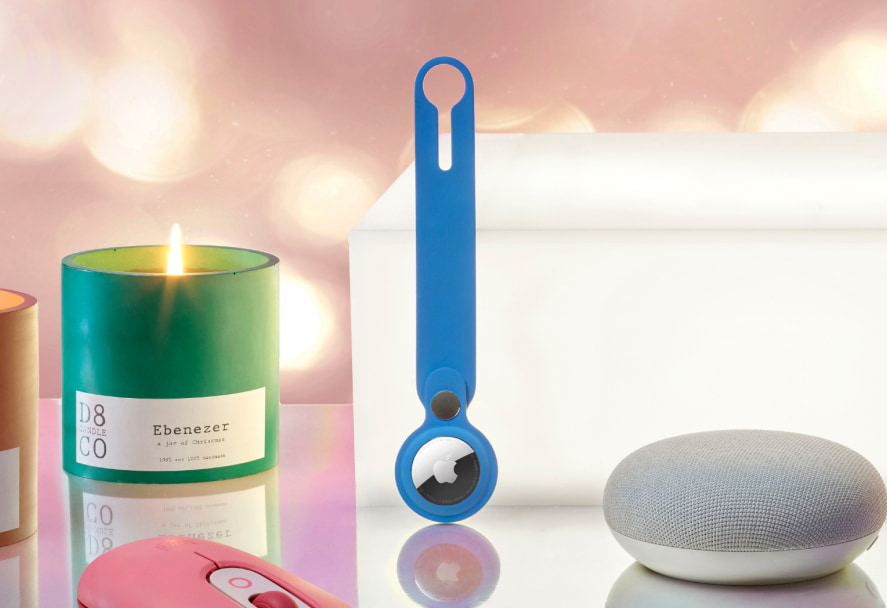 Music Gifts:
For the music lovers in your life, we have the perfect budget pair of earphones that will show them you care, without breaking the bank. 
Jlab Go air pop earphones for €25
Everyone needs some earphones. Whether they're into music, podcasts, or just watching TikTok videos on their phone – earphones are a staple. These compact, wireless Jlab earphones fit perfectly in your pocket and have 32+ hours of playtime. They come in black or lilac, if you're feeling adventurous. These would pair really nicely with a purple iPhone! 
Work Gifts:
The office Secret Santa is back, and you're stuck for what to buy your boss or Karen in accounting (who you've never even met!). Get them something they can show off in the office. Here's some Kris Kindle gifts that are perfect for any work colleague. 
Lexon Bee 2 Pen for €20
The elegant Lexon Bee 2 twist ballpoint pen also doubles as a stylus. That means it's perfect for taking notes both on paper, and on your tablet. Who doesn't love a multi-functional gift!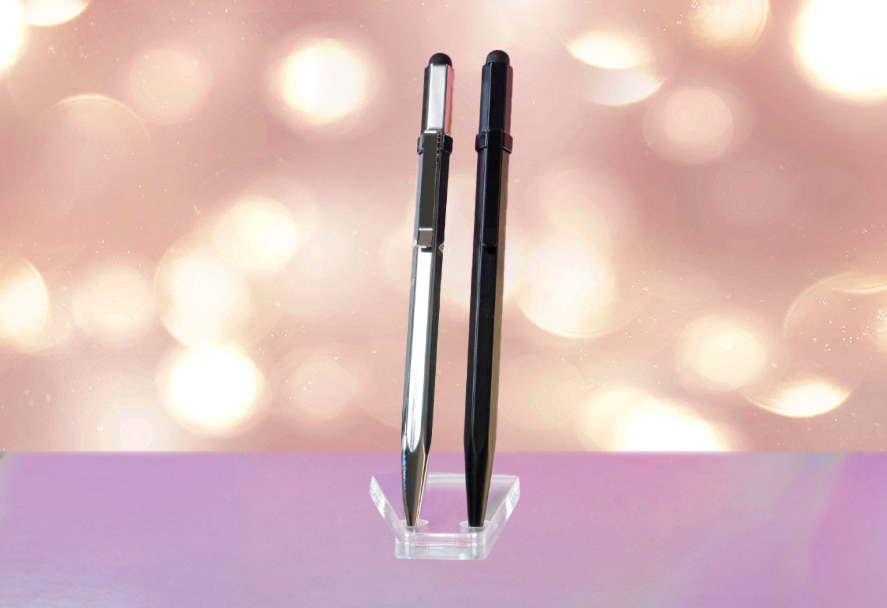 Logitech Pop Mouse for €40
This is no ordinary mouse. The Logitech Pop Mouse is packed with cool features like emoji customisation and other shortcuts. Its SilentTouch Technology makes every click quiet and its high-precision tracking helps you work smart on smaller surfaces. The gentle contour makes it fit comfortably in your hand. It can also connect with up to 3 devices at once and hop between them at the touch of a button. So, if you're looking for something that's stylish and functional, this is it!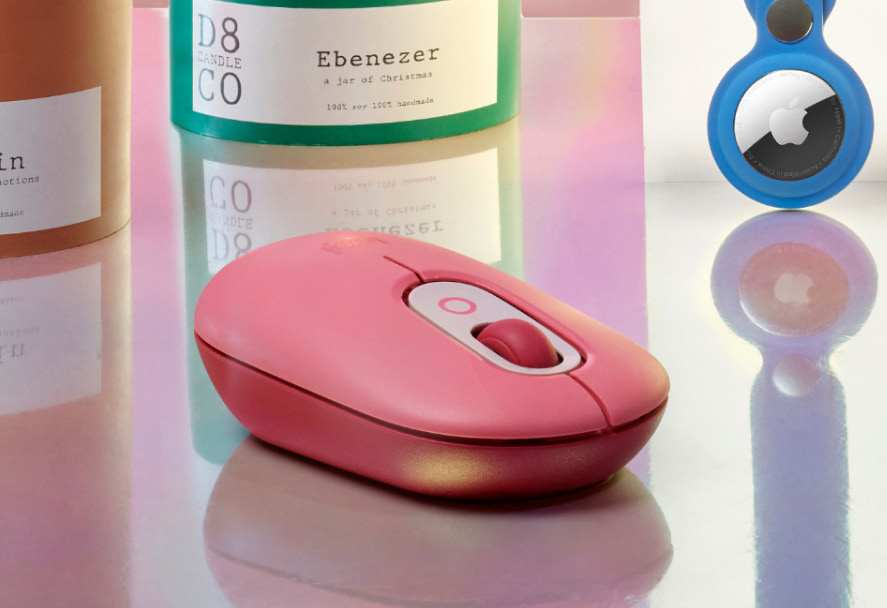 Home Gifts:
You can't go wrong with something for their home. It's where we spend most of our time – especially now since it's where a lot of us work from! These picks are slightly on the pricier side, but we know that family Kris Kindles for instance might have a bigger budget. 
Dublin 8 Candle for €31
Give any room a cosy feel with a contemporary D8 candle. Dublin 8 is an Irish company so you can support a local business with your Secret Santa gift. Based in Blackrock, D8 create contemporary and sustainable products using traditional techniques, all inspired by Irish heritage. The candle wax is 100% soy, scented with vegan and cruelty free essential oils. With a burn time of approximately 40 hours, they will keep your home smelling great.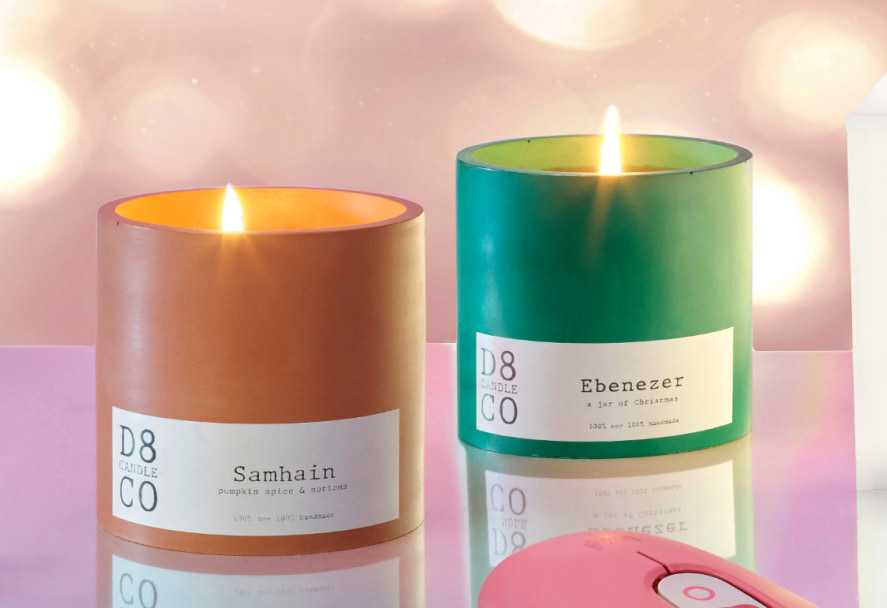 Google Nest Mini for €58
Give them the gift of a virtual assistant! The newest Google Nest Mini has new and improved voice recognition, a more powerful bass and all the smart home integration you need, like scheduling, timers and more. Built in Bluetooth even lets you stream videos straight from your phone. All you need to do is ask. Cool, right?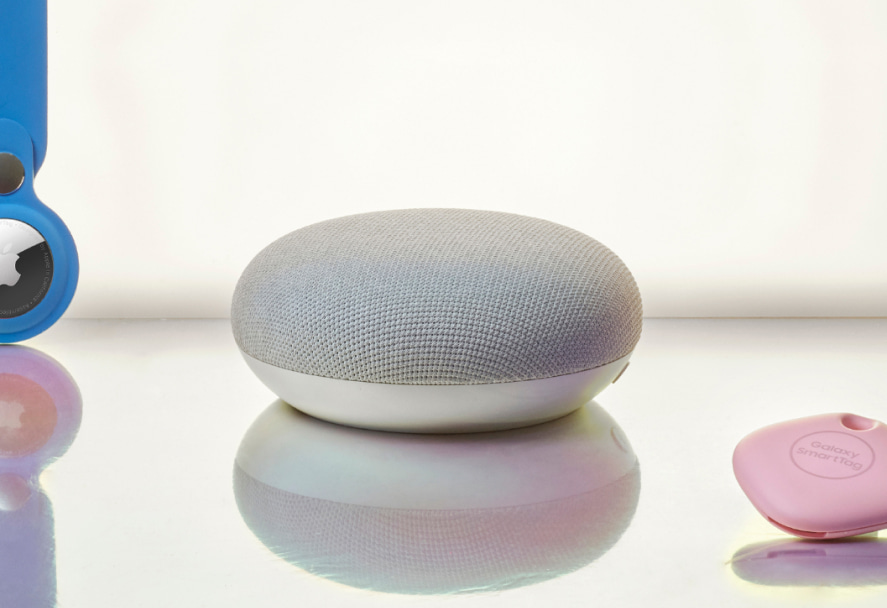 Petcube pet camera for €60
Does your Kris Kindle have a pet? This Petcube pet camera lets you keep an eye on your pet no matter where you are. With sound and motion detection, it can send you alerts in real time. The wide-angle view, 8x digital zoom and night vision means you can see exactly what they're up to at all times. The two-way audio even lets you speak to your pet if they're up to no good!