14 March 2022
Shop Local with these 5 Irish Products and Shops
Shop local is one of the most interesting movements to emerge recently. There's a lot going on in the world and it's more expensive than ever to get items shipped to Ireland. Irish consumers are also more likely to seek out local products to support local businesses and reduce the impact that shipping goods long distances has on the environment.
That's the drive behind shop local. We've picked out our favourite lifestyle products from these Irish companies so you can shop local with ease.
 
Kotanical Aroma Diffuser and Wellness Bundle
Have you ever used an aroma diffuser? They are amazing. You pop some water in along with some natural oils and turn it on. Now the air in your home will be filled with fragrant essential oils.
These scents are calming and great for helping you unwind. Yet another great way to feel good and look after your mental and physical wellbeing.
The difference with the Kotanical aroma diffuser is that they're Irish, founded by Karl Murray. They're the first Irish company to make their own oils from natural, native resources.
All the oils they make are cruelty-free and vegan-friendly. Speaking to Three, Karl said "when you shop Irish, you help protect Irish jobs and contribute to your local economy with tax paid which goes back into local amenities".
When turned on, the Kotanical aroma diffuser can run for 3 hours straight or over 7 hours intermittently. The pack you can buy today from Three includes the aroma diffuser and 3 organic essential oils. In the starter kit you get Lavender, Wild Orange, and Lemongrass.
 
Badly Made Books: A5 Notebook
This isn't the first time we've highlighted the Cork company, Badly Made Books. It's not really a gadget per se, but they are one of our favourite Irish designers. As small business ideas go, Badly Made Books tick all the boxes. The company focuses on making high-quality, low-impact stationary from recycled materials.
Here at Three, we continue to support local business by stocking a range of Badly Made Books online and in-store.
The beauty of these notebooks is that there's something for everyone. You can pick up an A5 Lines notebook for taking notes or an A5 Dots Notebook for sketching. We also have an A6 Trio Pack if you're heading back to school, college or the office and want some local sustainable products to show off.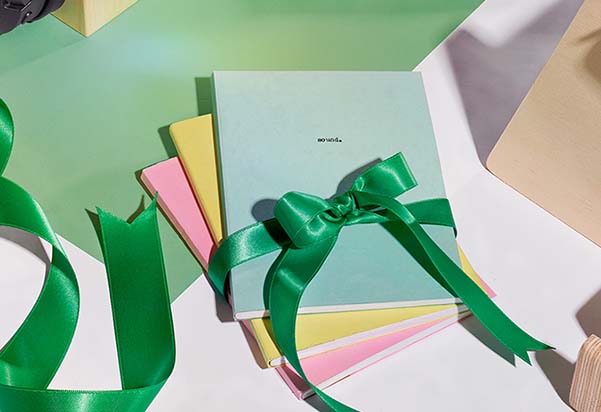 Buying Irish with Intersport Elverys
There's no denying that the high street is full of international brands. It's not a bad thing, but it's nice to find some Irish companies in there too. Intersport Elverys is one of the best-known brands in Ireland, founded way back in 1847.
The sports retailer grew from a single store in Mayo to having 54 stores nationwide. It's unlikely you'll find many towns or cities without one. When you shop with Elverys you're supporting an Irish business.
If you're buying something like a Kilkenny GAA jersey you're supporting an Irish sportswear manufacturer too in O'Neills.
We asked the team what shop local meant to them and they said, "At Intersport Elverys, we absolutely love our sport and pride ourselves on supporting people who are active or play sport at all levels, to fully maximise their potential. From grassroots sport to the professional athletes and sporting organisations, our brand is one of the biggest supporters of Irish sport today".
If you're a Three customer, shopping local couldn't be easier. Go to the 3Plus App and you can get 15% discount Elverys discount code for your next in-store or online purchase.
 
OneSonic Headphones and Earbuds
The world of audio accessories is competitive. So competitive, in fact, you'd be forgiven for not knowing about the Tallaght-based audio gurus, OneSonic. The Dublin 24 team are industry-leading audio professionals. They live and breathe audio and are absolutely the people you want designing your headphones.
We caught up with the OneSonic team who said the team's interests "started long ago as traditional Irish music and dance" but now have "evolved into sound design, audio performance and product excellence. Our Irishness is the head and heart of what we are. To be Irish in the audio technology space is to be technically on point and emotionally in tune".
In your local Three store and online, you'll be able to find both OneSonic Earbuds and Headphones. That means whether your preference is over-ear noise cancelling headphones or in-ear buds, you can shop local and buy Irish.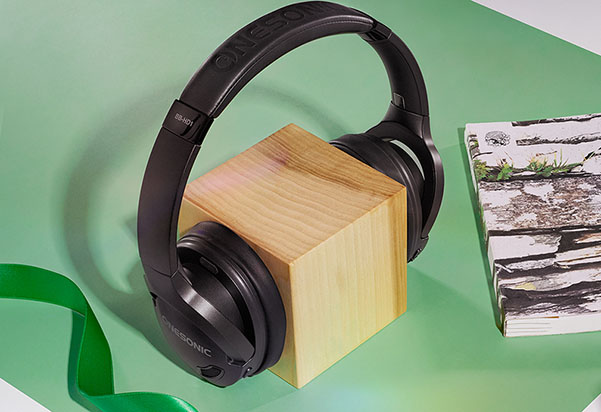 Supporting Irish Authors with Eason
Much like Elverys, Eason is a cornerstone of the Irish retail space dating back to 1819. Today, you'll find over 60 outlets around Ireland along with a comprehensive online store. Eason is a brilliant spot to support not only an Irish business, but also Irish authors.
We asked Eason, what does shopping locally and supporting Irish mean to their business.
They said, "Eason is an Iconic Irish brand and the leading retailer of books and stationery in Ireland. Our long-established history and heritage means everything we do here at Eason is rooted in that identity".
"Serving our Irish customer base, we have kept up with modern standards and made shopping at Eason easy for these customers, with easons.com offering an extensive range of Irish published books and a seamless online experience".
Eason stock a wide range of Irish books in a broad range of categories. Whether you're looking for something on Irish history, Irish style cooking or something from world famous authors like Celia Ahern or Sally Rooney.
Best of all, if you're a Three customer you can save on your next Eason purchase. Open up the 3Plus app and grab your 15% off Eason discount code.