13 June 2022
10 Gift Ideas For Whoever You Call Dad
Whether it's his birthday or Father's Day, you want to put a smile on your auld lad's face. If you'd like to get him something to say, "you're an awesome dad", then we have some great gift ideas for you.
Frank and Green Coffee Cup
Is your dad a coffee person? Is he the nicest person in the world, as long as it's after his first cup of Joe? The Frank and Green Coffee Cup comes in a range of bright colours, including neon green and neon pink. It will keep cold drinks cold and hot drinks hot thanks to a triple-walled and vacuum insulated design.
This stylish coffee cup is the perfect gift for his birthday or Father's Day. Not only because he loves coffee but because there's a new 20c levy on disposable coffee cups coming later this year. Plus, lots of coffee shops are already offering discounts if you bring your own cup.

Save the planet and some money, all thanks to your thoughtful gift.

Jando Prints of Ireland
If your Dad has his own "man cave", then he'll love these stylish contemporary Irish prints from Jando Design. These colourful prints portray some of Ireland's best known and picturesque locations. They're not limited to just Dublin either. Jando also produces stunning prints from some of Cork's most famous locations, including Fastnet Lighthouse.
Jando prints are a great way to add a splash of colour to the hall or any "man cave".
Roberts Radio
Modern takes on classics are always a winning formula. This stylish, neat yet powerful radio from Roberts is the epitome of that idea. While it looks like a classic radio from days gone by, this Roberts Radio doubles as a Bluetooth speaker. It's battery-powered too, making it perfect at home or on the go.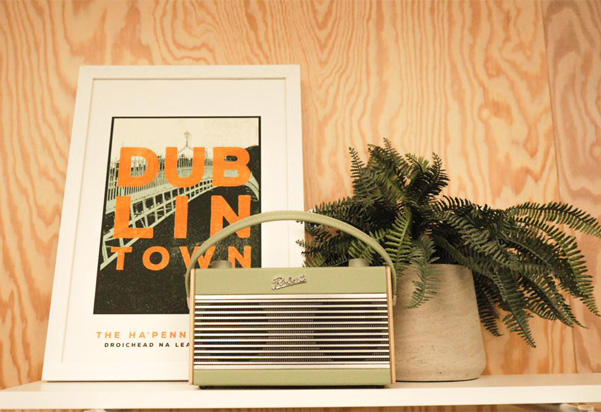 OneSonic Noise Cancelling Headphones
We're not suggesting that your dad needs noise cancelling headphones to tune you out – but these headphones from the Irish company OneSonic are a great gift idea for the dad who loves uninterrupted music enjoyment. 
The OneSonic BB-HD1 are one of our favourite Irish products. They combine excellent audio quality with best-in-class noise cancelling. This combination means your dad can enjoy everything from Metallica to Fallout Boy and Billie Eilish; whatever he's into.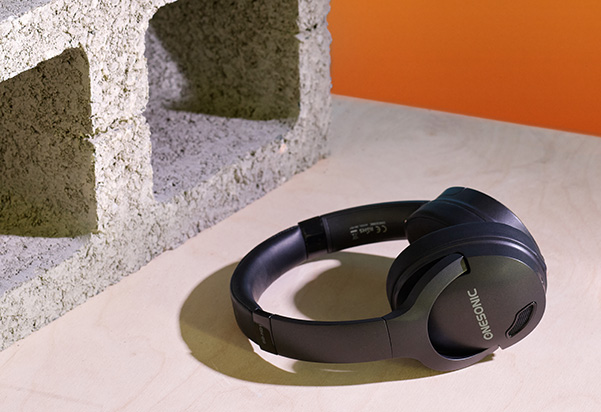 AirTag
We know this has happened in your house at least once. Probably once this week. Your Dad has run around the house in a huff because he can't find his keys. While it would indeed be easier to put his keys back in the bowl in the hall, we have a tech solution to solve this problem.
Apple AirTags can be attached to anything you might lose. The most popular example is, you guessed it, car keys. All you need is an AirTag and a keychain holder.
One important caveat here is that this will only work if your dad uses iPhone.
Huawei Watch GT 3
Your dad might enjoy a walk with the dog in the evening, or maybe he's a "bike and spandex" kind of dad. Regardless of which it is, having a great smartwatch to track workouts is usually top of Irish dads' wish-lists.
The Huawei Watch GT 3 is a fantastic piece of kit for lots of reasons. First of all, it looks like a traditional watch with a round face. But that's where tradition stops. The Huawei Watch GT 3 is packed full of smart features.
First and most impressive is the battery, which lasts up the 2 weeks. Then for exercising, the Watch GT 3 tracks the usual like steps, but also adds in incredibly accurate heart rate monitoring.
It works brilliantly with both Androids and iPhones, making it a universally brilliant present for your dad.
There's also the Huawei Watch Band if you want a slightly more affordable option that still features some excellent smart fitness tracking features.
Theragun Wave Roller
Right, so your dad has been hard at work and he's feeling it. You're only as old (or young) as you feel. Help your dad relax and destress with this smart roller from Theragun. This is a great way for your dad to give himself a deep tissue massage and unwind after working out or just a long days' work.
This smart roller has five intensity settings, and 5 speeds for him to tailor his warm-up or recovery to his own needs. It's got a 3-hour battery and can be recharged wirelessly.
D8 Candles
On top looking after himself physically, it's important your dad takes time to look after himself mentally too. Help him go to a place of zen with a sustainable, handcrafted candle from Dublin 8. Three is a D8 Candle Stockist, offering a range of styles and scents.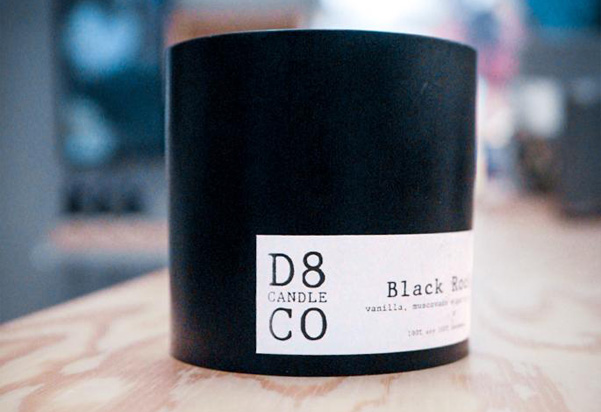 The D8 Black Rock candle brings vanilla, muscovado sugar, and tobacco in the room. D8's The West candle burns to produce a peat and cedar wood scent. These are two amazing candles to complement your dad's favourite part of the home.
Anker Nebula Apollo Projector
Is your dad a movie buff? Or maybe he just loves getting the family together for movie night? Either way, the Anker Nebula Apollo Projector is a winner. It's a bit on the pricey side, so it might be a present you divide up amongst the family. But let's be honest. The whole family will benefit from having a projector in the house.