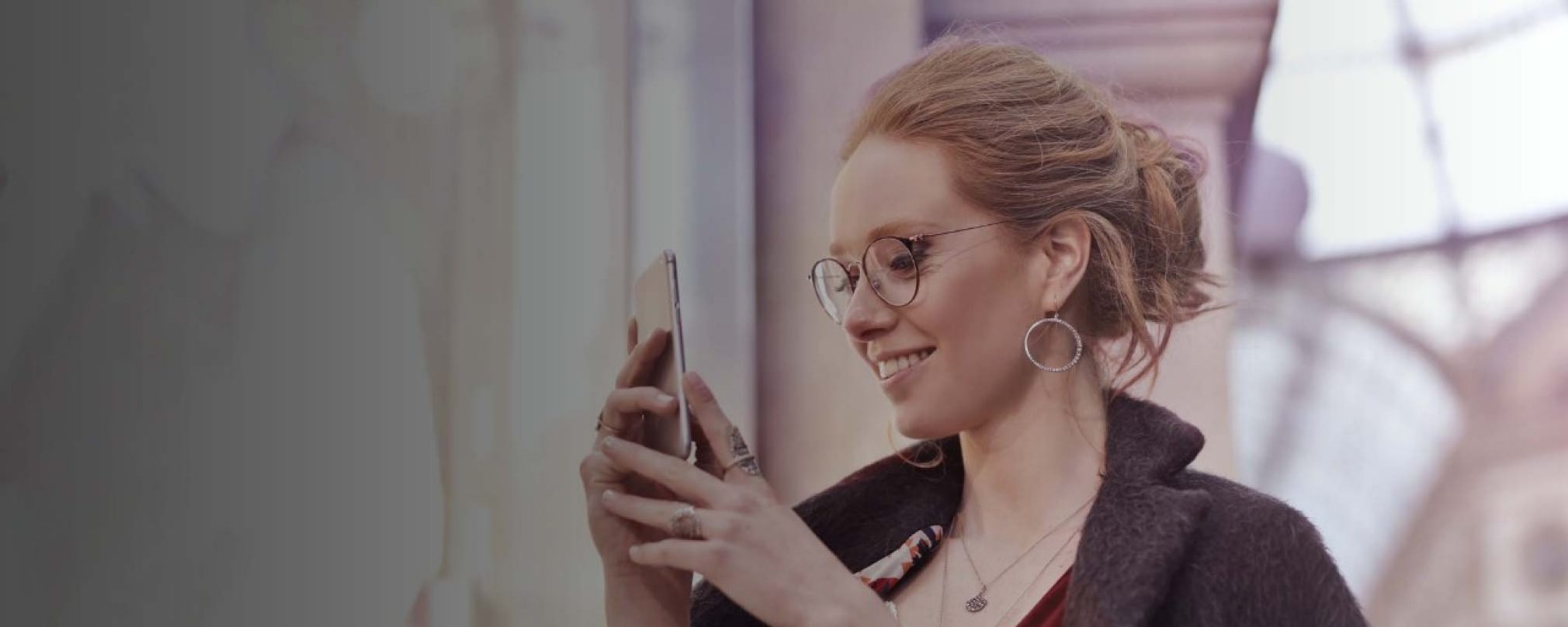 15 October 2021
Buying on a Budget: Best phones under €200 Right Now
Not everyone needs the absolute marketing-leading smartphones with the latest folding technology. Nor does everyone want to pay the sizeable price tags they bring with them. We've taken a look at what the people are buying right now to bring you the best budget smartphones in Ireland. Here are the most popular phones you can buy for less than €200.
Samsung Galaxy A12: Most Popular Budget Smartphone
Of all the phones we're selling this is by far the most popular, coming in at just €139.99 on prepay. It's not hard to see why it's so popular, even beyond that attractive price tag. First of all, it doesn't look like a budget smartphone at all. The Samsung Galaxy A12 is designed to stand out from the crowd with a stylish two-tone look.
6.5-inch Display On A Budget
But there's so much more to this phone than just a pretty surface. You're getting a whopper 6.5-inch Infinity-V Display. Whether you're gaming and leveling up in Fortnight or sitting catching up on your latest series-streaming binge, this phone has a screen to help out.
Great Value Quad Camera Phone
There was a time when multi-camera phones were budget restrictive too. By that we mean if you wanted anything other than a single 5MP camera, you were looking at flagship smartphones. Today, the Samsung Galaxy A12 gives you access to four incredible cameras. The main camera is 48MP, complimented by an ultra-wide 5MP, 2MP macro and 2MP depth camera. The ultra-wide angle camera is particularly impressive and at 123-degrees it's similar to the field of view from a person's eye.

Impressive Battery Life
The last big feature we'll celebrate here is the battery life. The 5,000 mAh battery doesn't just give you an all day battery, it's an all day battery of proper use! In the unlikely event you do find yourself caught for battery life at short notice, the phone ships with a 15W Adaptive Fast Charger in the box. That means you won't be waiting too long to have enough power to get back out and about.
Think the Samsung Galaxy A12 is the one? You can take a look or buy this phone in our shop.
Samsung Galaxy A22 5G: Superfast 5G On The Go
It's another Samsung phone topping the list of popular smartphones amongst the people of Ireland! This time it's the Samsung Galaxy A22 5G for just €169.99.
Yes, We Said 5G
Stop rubbing your eyes, it's not a typo. The Samsung Galaxy A22 5G is one of Ireland's cheapest 5G smartphones. If you're shopping around on Three this is a particularly interesting phone given we offer 5G in every county in Ireland.
To get 5G on Three prepay, you'll just need:
A 5G phone (like the Samsung Galaxy A22 5G)
A 5G compatible plan (3 Prepay 15, 3 Prepay 20 or 3 Prepay 30)
A 5G booster for your plan (€5 as a once off or recurring every 28-days)
You'll also need to be using your phone in a 5G area
You can take a break and read our full 5G terms and conditions too if you like! Or, you can keep reading and find out even more about the Galaxy A22 5G.
Triple Threat Camera
Like the Galaxy A12, you get a pretty advanced camera system in the Galaxy A22. This time, it's a triple camera setup. The primary is a 48MP, supported by 5MP ultra-wide and 2MP depth cameras.
The depth camera is great for enabling the customisation of background focus. This is perfect for taking portrait photos of people.

Gaming Or Scrolling? No Problem With This Display!
Not only do you get a roomy 6.6-inch display on the Galaxy A22 5G, but it also supports FHD+. This means that for most typical viewing distances you'll be using your phone, the display and colours are as crisp and generally as good as your eyes can actually see.
Samsung also includes Real Smooth technology in the Galaxy A22 5G, making the 90Hz display refresh rate perfect for internet scrollers and gamers alike.
5,000 mAh Battery
Again, Samsung opts for a 5,000 mAh battery. Simply put, that means hours and hours of phone usage without having to worry about battery life. Adaptive power management and pure capacity mean Samsung say this phone can go for up to 20 hours of video playback.
When the time comes for a charge, the supplied 15W Adaptive Fast Charger will have you back up and running in no time.

Loving the idea of a 5G phone at this price? Buy the Samsung Galaxy A22 5G today.
Nokia 1.4: The Budget Smartphone
Is there anyone out there without some sort of fond memory of Nokia? The Nokia 1.4 is one of the cheapest smartphones we sell today at €89.99. Despite this, it still manages to pack in some noteworthy specs along with offering a 6.51-inch HD display. Whether it's for an elderly friend or family member or just yourself, here's what you'll need to know.
Nokia Battery Life
If you did have a Nokia, chance are you remember it being great for battery life. The Nokia 1.4 keeps up that tradition with an impressive 2-day battery life, powered by a 4,000 mAh battery. That means the phone will be there for hours of standby, streaming or taking part in family video calls.
Featuring Android Go
The Nokia 1.4 features Android 10 Go Edition. Android Go is a special version of the Android operating system, specifically designed for entry-level smartphones to optimise performance. Android Go does have some specific optimised apps, but you can install the full range of Android apps (all two million of them) from the Google Play Store.
With just 32GB of storage on the Nokia 1.4, Android Go ensures you make the most of the space you have, leaving you with more space for apps and photos.

Capture Memories
Just because you're shopping on a budget, doesn't mean you can't enjoy the usual benefits of a smartphone and then some. Featuring an 8MP primary camera on the rear and a 5MP selfie camera, you'll be able to capture more memories with friends and family.
On the rear you'll also find there's a 2MP macro camera for close up shots.

If the Nokia 1.4 ticks all the right boxes for you, you can learn more about it over in our shop. 

iPhone SE: Big Specs On Bill Pay
We're including this just in case you want to think outside the box about your next phone. Despite the recent launch of the iPhone 13, Apple's iPhone SE continues to be a really popular phone. As much as we'd love to tell you that the phone simply costs less than €200, we can't. You would need to give up prepay and move to bill pay.
But if you were to shift your mindset a little and get the iPhone SE on bill pay, it would set you back just €179 on our €34.99 per month, 24-month plan. That gives you All You Can Eat Data, 17GB EU roaming data, 100 minutes or texts, unlimited Three to Three calls and, of course, the world of 3Plus.
If you want to just take a look and see if you're interested, head on over to our shop and check out the iPhone SE.