15 October 2021
4 Best Gaming Phones Recommend by Three
The face of gaming has changed dramatically over the past few years. We've evolved from cartridge-based consoles being plugged into huge TVs to playing graphically stunning games on our mobile phones. There are some smartphones out there designed purely for gaming, like the ASUS ROG Phone, but they can be hard to get your hands on in Ireland. Here are four of the best gaming phones that we have on sale today online and in our stores around the country.
Samsung Galaxy A52s
The Samsung Galaxy A52s is popular amongst many different shoppers. It's easy to see why as it offers fantastic specs at a competitive price. This rings true for the specs mobile gamers look for as well.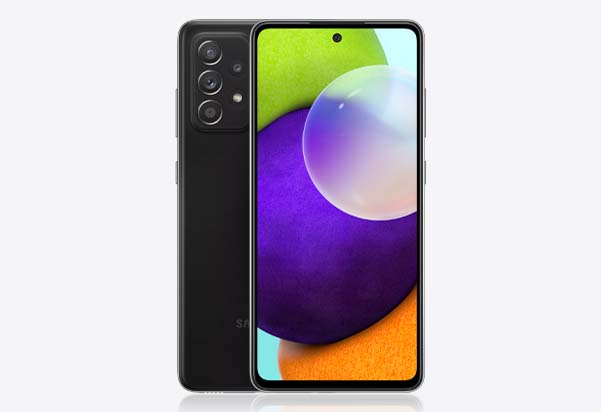 A Mobile Phone Built For Gamers
Samsung has specifically designed the Galaxy A52s with gamers in mind. This is visible through some of the key specs, but even more so thanks to the Game Booster mode. When activated, the Galaxy A52s cuts distractions by switching to a special gaming interface.
Let's look more closely at the key specs.
Display
The Galaxy A52s has a generously sized 6.5-inch Super AMOLED display and a resolution of 1080 x 2400 pixels. Another key spec the Galaxy A52s delivers on to elevate it to suitable gaming phone status is the 120 Hz refresh rate of the display.
Samsung also added Frame Booster. When activated, this gives smoother graphic performance with life-like motion.
Battery
A 4,500 mAh battery means you'll be able to game for hours using the Galaxy A52s. Another important inclusion is that the phone supports 25w fast charging. It's important to know that when playing an intensive game, you recharge as fast as your battery is draining. Game Booster mode also helps out here, optimising your battery usage along with temperature and memory management.
A Mobile Phone With A Headphone Jack
Finally, the Galaxy A52s also has an added bonus for gamers who like a headset. You can plug in your wired gaming headset as the Galaxy A52s also has a 3.5mm headphone jack. A rarity these days!
One final thing. This phone also supports 5G for superfast gaming, streaming and downloading. Head on over to our shop if you want to check out the Galaxy A52s today.
iPhone 13 Pro Max
iPhone is rarely at the top of the list of phones when you think about gaming, but that's changing in the recent years. The advancement of Apple Arcade combined with some impressive processor improvements and display development has changed that. The iPhone 13 Pro Max, or even the iPhone 13 Pro, are worthy entries to this list as gaming phones. We're going to focus on the Pro Max purely based on the extra screen size adding to gaming. Here's why we love it.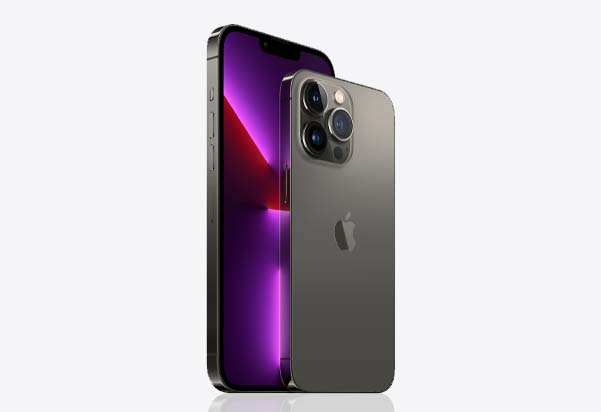 Apple Arcade
Apple Arcade is a great gaming eco-system. After you've bought your new iPhone you can try Apple Arcade for free to sample the games they have on offer. After that it's €4.99 per month, which you can charge to your Three bill pay or prepay account using 3Pay.
Display
The big difference between the iPhone 13 Pro and iPhone 13 Pro Max is the display size. The iPhone 13 Pro offers 6.1-inch display while the iPhone 13 Pro Max goes bigger at 6.7-inches. As a gamer, you may prefer one over the other but the rest of the display specs on these two pro iPhone 13 models is the same.
For gaming, you'll also benefit from Apple's new ProMotion. This is an adaptive refresh rate that changes depending on what you're doing. That means that when you're gaming, the refresh rate will accelerate to 120 Hz, giving you a smooth visual experience.
Bring everything together and power it with Apple's incredible A15 bionic chip and you have a fantastic gaming smartphone absolutely worth considering. Check out the iPhone 13 Pro and iPhone 13 Pro Max today.
Samsung Galaxy S21 Ultra
We could write an article about anything from best phones for photography to productivity and the Galaxy S21 Ultra would make the list. It delivers a range of specs that make it stand out from the crowd in most areas. Here's what makes it arguably the best Android phone for gaming.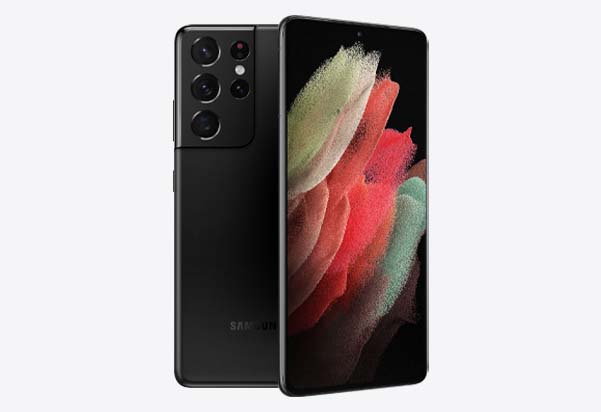 Great Gaming Display
The Galaxy S21 Ultra offers up a massive 6.8-inch display at a 1440 x 3200 pixel resolution. The Dynamic AMOLED display also supports the all-important 120Hz refresh rate that gamers seek out.
As with the Galaxy A52s we mentioned earlier, Samsung includes Game Booster mode here so all of that functionality optimises your gaming experience on the Galaxy S21 Ultra.
Massive Battery
Samsung went all-in with the battery on the Galaxy S21 Ultra, packing an incredible 5,000 mAh of power into this phone. That means you'll not have to worry about recharging for quite some time.
There are so many incredible specs on the Samsung Galaxy S21 Ultra that we'd be here all day detailing them. If you're interested, you can learn more about this phone.
OPPO Find X3 Neo
Finally, we have the OPPO Find X3 Neo. OPPO has released some great phones into the Irish market in the past year or so and this phone is no different. Here's why it makes the list as one of the best gaming smartphones.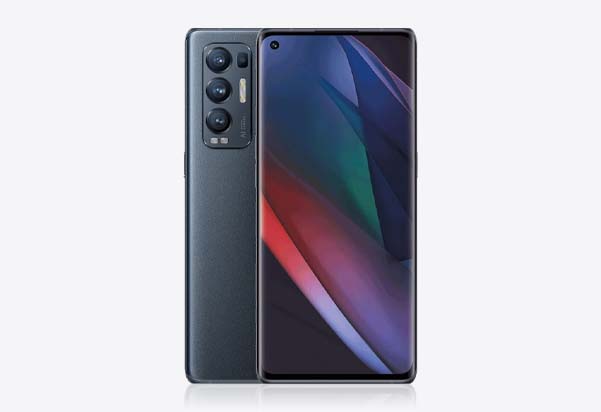 Dedicated Gaming Mode
OPPO knows this phone will appeal to gamers and has included special gaming mode features to make you feel at home. Gaming Shortcut Mode gives you one-tap access to all of the important settings and controls you need to beat your opponents. Adjustable Gaming Touch lets you totally customise control sensitivity to suit your gaming style.
Incredible Battery And Charging
We've already highlighted the importance of battery and charging when it comes to picking a great gaming phone. This is one area the OPPO Find X3 Neo absolutely excels. The 4,500 mAh battery is great, but the real star of the show is OPPO's SuperVOOC 2.0 65w fast charging. To see it in action is remarkable OPPO states this phone charges from 0% to 100% in just 35 minutes.
90Hz Is Enough For Gaming
We often say, where possible, when buying a gaming phone, try to get 120Hz. Still, 90Hz is often more than enough for a smooth gaming display and that's what the OPPO Find X3 Neo offers. Combined with a roomy 6.5-inch AMOLED display supporting HDR10+, you'll love both gaming and relaxing to view a movie on this screen.
You can check the latest price of the OPPO Find X3 Neo over in our online shop.
Mobile Gaming Benefits Of 5G
One thing that's often said of 5G is that there aren't that many practical applications for it yet. Indeed most smartphone users are happy enough with 4G. If you're a gamer, 5G has some great benefits which is why all the phones we've listed here are 5G ready.
The first clear benefit is faster downloads. 5G is capable of downloading large files incredibly quick, so installing games and downloading updates will be faster than ever.
One of the slightly less obvious benefits is game streaming and reduced latency. 5G response times can drop as low as just five milliseconds. This is the difference between winning or losing in games like Fortnite or Call of Duty.
We offer 5G in every county. That means if you buy one of the phones on this list on a compatible plan with Three and are in an area with 5G coverage, you'll be able to play faster and download games like never before.