Business Broadband
for less
Any business, any size. Business broadband now only €25 per month. Switch to Three's superfast, reliable business broadband and save today.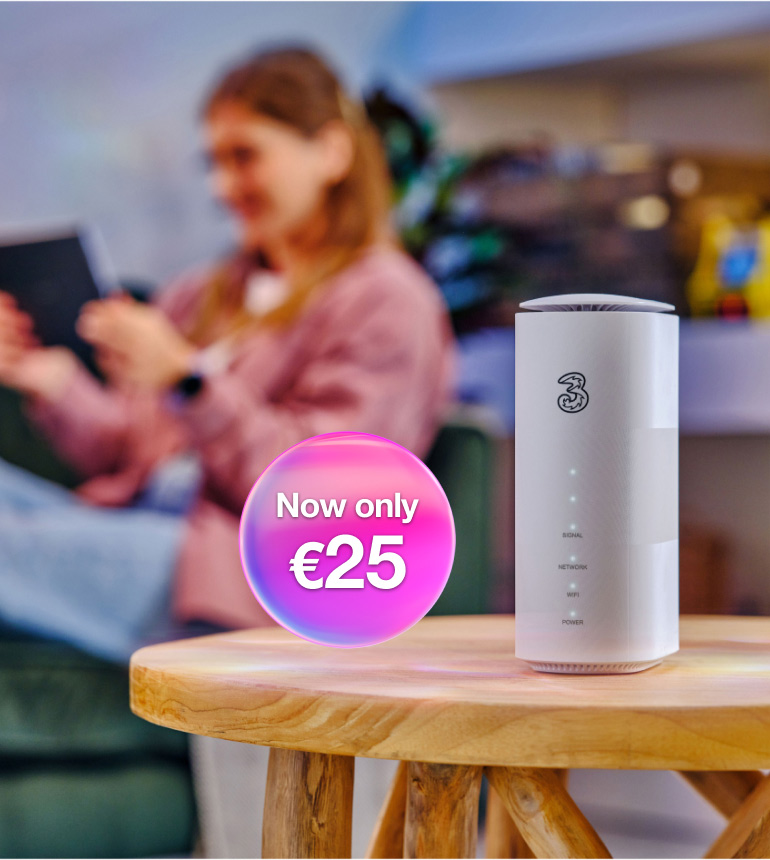 Business
Savings
Switch to Three and get unlimited calls and texts plus 5G data for just €39.99 with Three Business Select. All on Ireland's fastest mobile network.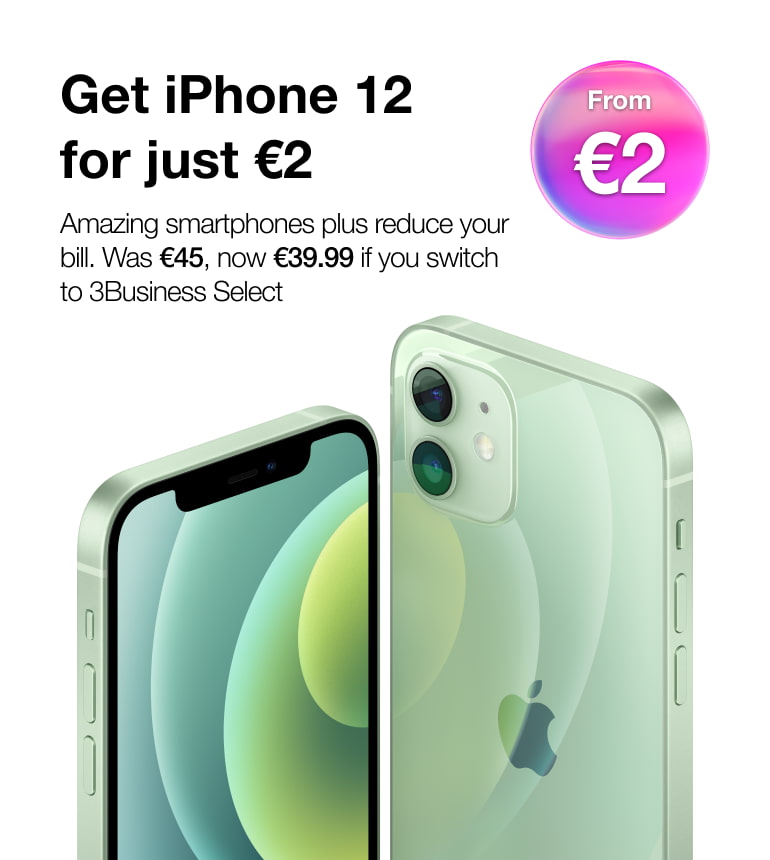 A business network
like no other
99% nationwide coverage on Ireland's fastest mobile network. Business mobile plans, broadband and solutions – you can have it all with Three Business.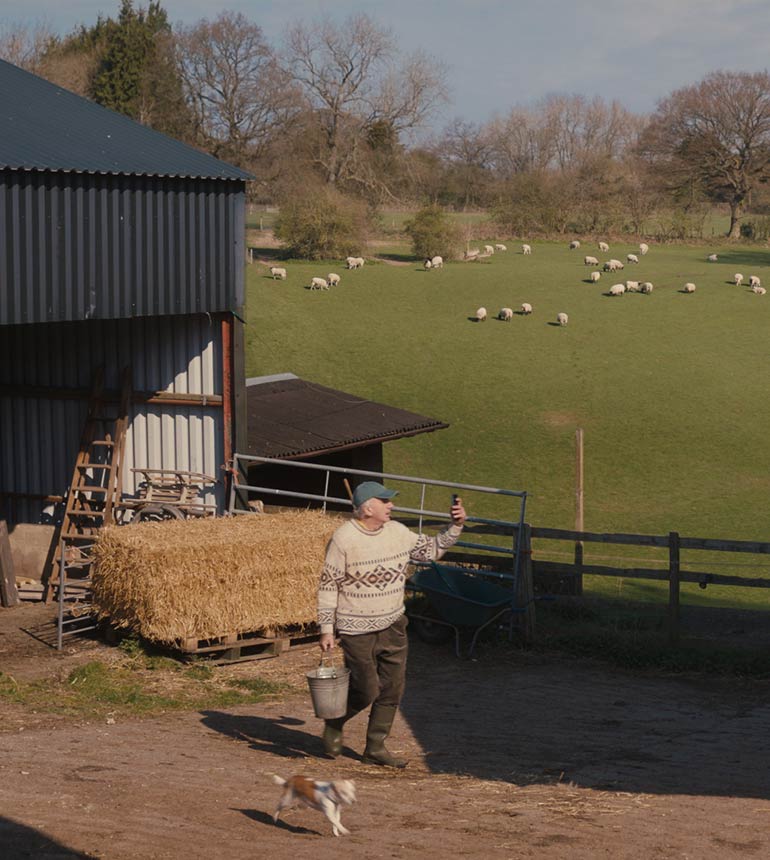 Recommended Phones
for Sole Traders
Broadband
Plans
We bring the speed, reliability, award-winning support, and flexibility to meet your needs.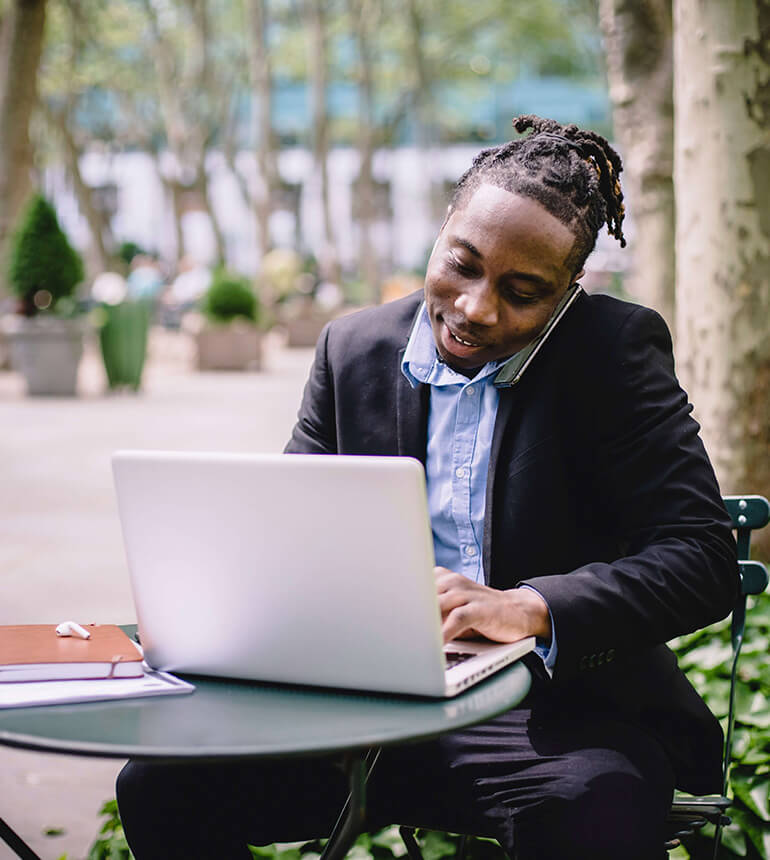 Landline
Plans
Our range of landlines plans gives you value for money and support from an Irish based customer care team.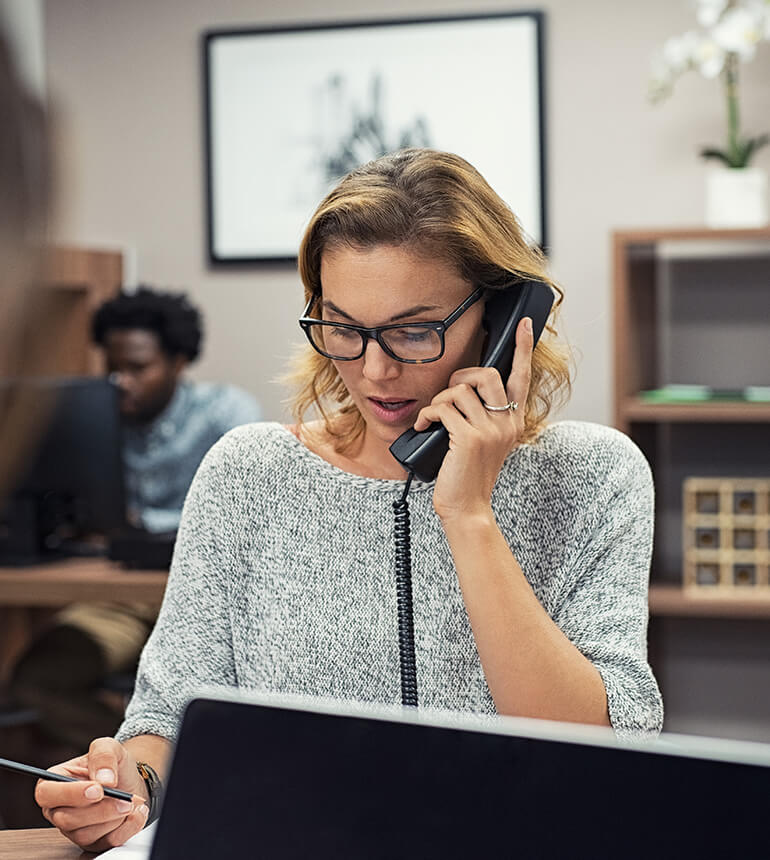 *Offer available to new business customers moving to Three. €15 a month for the first 12 months, €25 per month thereafter. 5G is subject to you having a 5G ready device, being on a compatible price plan and being in a 5G coverage area. Offer ends 30/09/23. 12 month minimum term applies. Prices exclude VAT.
**Promoter of this offer is Three Ireland. Promotion valid 01.02.23 – 16.02.23. Terms and conditions apply. Click here for terms.