16 October 2023
Is the Google Pixel a Good Phone?
You searched it, so we're answering it  ! Google has just announced the Google Pixel 8 and Google Pixel 8 Pro at the 2023 Made by Google event. It's available to buy from Three this year, we wanted to show you everything that makes Google Pixel smartphones so amazing.
What is Google Pixel?
Google Pixel is a line of smartphones designed and developed Google. Pixel phones run Android operating system. This is a very popular open-source mobile operating system also developed by Google. When other manufacturers run Android, they often make changes to it. On Pixel phones, you get to see Android as Google intended it to look. 
Broadly speaking, Pixel phones are known for their excellent cameras, long-lasting batteries, and, as we mentioned, clean simple software.
While often market dependent, Pixel phones also offer some cool features not available on other Android phones. For example, Pixel phones can use Google Assistant to screen incoming calls when you're not free to talk and take a message for you.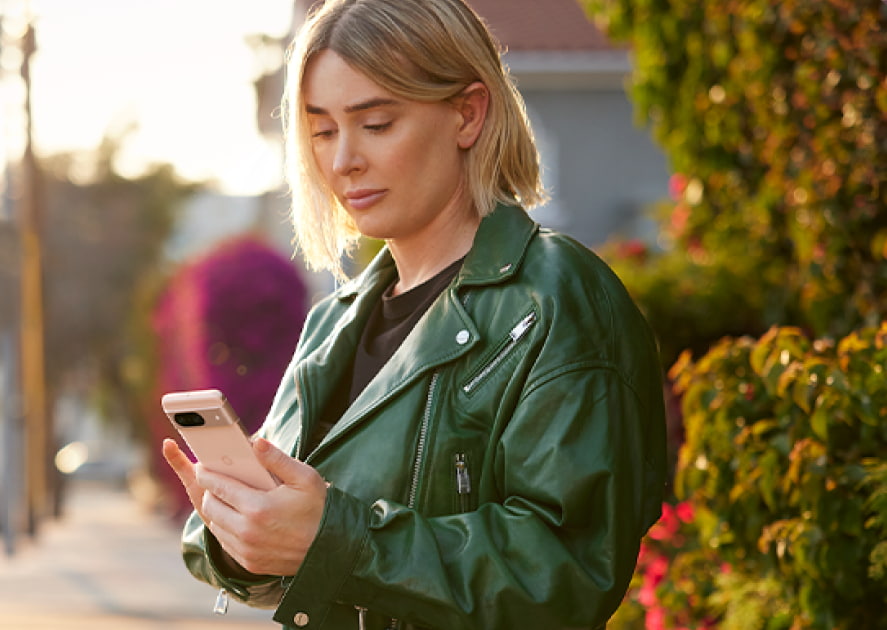 Google Pixel 8 and Google Pixel 8 Pro
We're particularly excited about Google Pixel this year as both the Google Pixel 8 and Google Pixel 8 Pro is available in Three stores nationwide and online. We want to show you how good Pixel phones are by diving into the features of these two new phones.
Google Tensor G3
At the core of any great smartphone, is a great processor. Google began using their own chip designs in 2021 called Tensor. This has been a feature on Pixel ever since. Google designing its own chips was good news for the smartphone market. The Tensor G3 is designed to work specifically with Google's machine learning and AI technologies. This allows Pixel phones to perform complex tasks, such as image processing, speech recognition, and translation, directly on the device, without having to rely on the cloud.
Whenever you read us saying we love Pixel's hardware marrying with their AI-powered software, Tensor is at the core of it.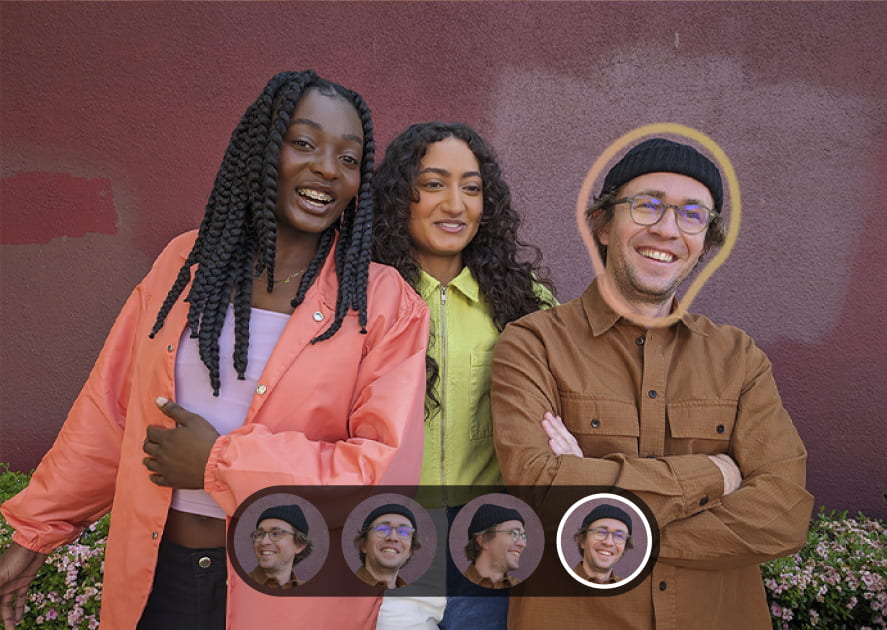 Google Pixel 8's Excellent camera
Both the Google Pixel 8 and Google Pixel 8 Pro will feature the latest camera technology from the California-based phone maker. When we talk about Pixel cameras, we're equally as excited about the new hardware as we are the new AI-powered software. That's how powerful a marriage of tech Google offers here.
Google says this will be Pixel's best pro camera yet, offering better low light photos, sharper selfies and Pixel's best zoom ever. You'll also be able to tweak pro controls enable advanced camera settings and full resolution photography. All of this is driven by a 50MP Octa PD wide camera, 48MP Quad PD ultrawide camera with autofocus and 48MP Quad PD telephoto camera.
On the Pixel 8 you'll get similar hardware with a 50MP Octa PD wide camera and 12MP ultrawide camera with auto focus. The beauty of shooting with the Pixel 8 is the confidence such a camera phone can give you that you'll grab amazing photos and videos, every time.
Again, thanks to that new Tensor G3 chip, the Pixel 8 offers advanced image processing to capture vivid colours and the finest of details in any light. This phone now also offers Macro Focus, the smallest subjects can become spectacular images.
Even if you don't catch the best shot in the moment, Google offers some great editing tools. One of our favourites is Magic Eraser. This uses AI to allow you to remove something or someone from a photo. It's incredible to see in action.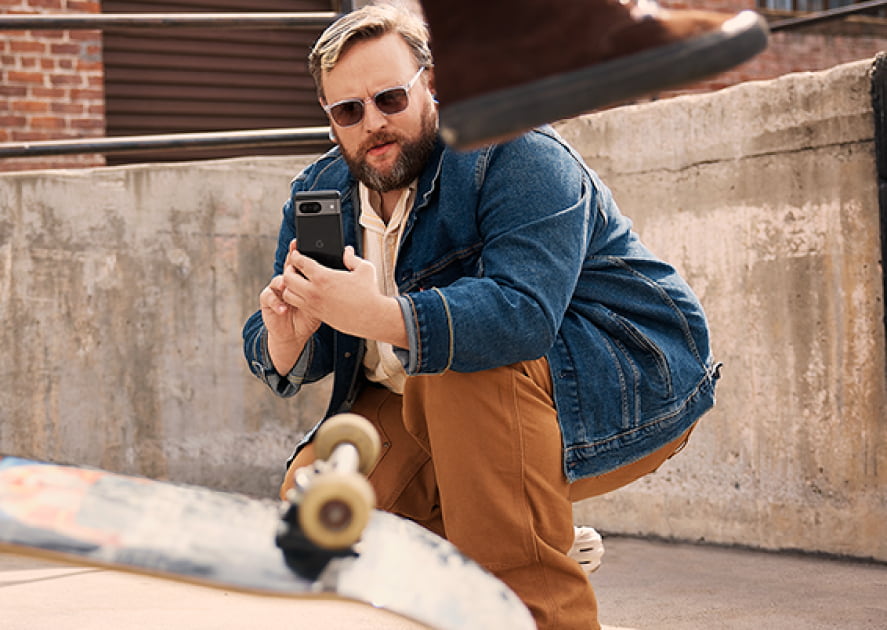 Long-lasting battery life
We've talked a lot about  the Tensor chip being one of things to make Pixel phones great, it also offers efficiency. The Pixel 8 Pro has a 5,050 mAh battery while you'll find a 4,575 mAh battery in the Pixel 8. 
You can expect both phones to last through a day of usage and beyond. If you do find yourself in need of a charge, both phones support fast charging and up to 50% charge in just 30 minutes. You'll need to make sure you buy the correct charger separately though, as is the new normal with smartphones. 
If worse comes to worst, you can switch on Extreme Battery Saver mode too. This will let your phone run just the basics for up-to 72 hours.
Clean and Simple Software
When you buy a Google Pixel smartphone, you're buying a phone with Android as Google designed it. This means there are no apps on there that you don't need or want when you boot up your new phone.
This is great because makes Pixel phones faster and more responsive. When there is less software running on the phone, it has more resources to dedicate to the tasks that you are trying to do. This means that apps will launch faster, and the phone will be more responsive to your input. That, of course, should also mean slightly more efficient use of your battery power too.
Google's clean operating system also makes it nice and easy to use a Pixel phone. 
Because Google delivers its own updates, you also get fast software updates. Both phones will get regular updates of helpfulness with automatic Feature Drops. These will include new features for the camera, battery, calls and more, powered by personal AI from Google. All this means your Pixel keeps getting better over time.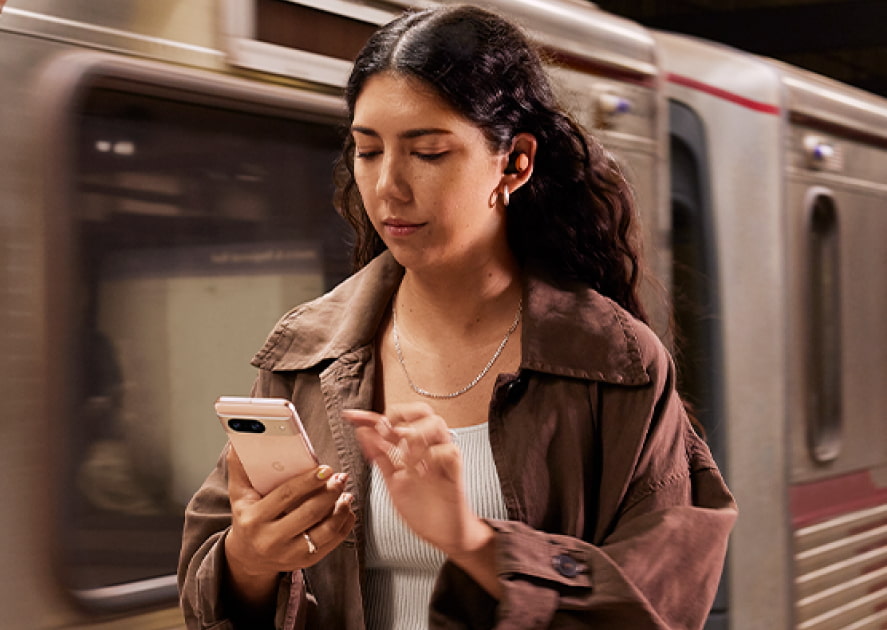 Exclusive Google Pixel Features
There are some features which today's Pixel customers absolutely love that are purely available only to Pixel smartphone owners. While some of these limited based on market, these ones do work in Ireland.
Call Screen
One particularly helpful feature here in Ireland is Call Screen. Call Screen can also be used to screen calls from unknown numbers or when you simply can't take a call.
When you receive a call, you can tap Call Screen and Google Assistant will take over. It will speak to the person calling you, asking caller who they are and why they are calling.
You can choose from quick response or custom responses before deciding to decline the call without ever having to speak to them or accepting it.
This is a great tool for avoiding scam phone calls. 
Live Translate
Ok, so other phones do have access to Live Translate too, but Google Pixel can do all of this locally. Live Translate makes it easy to translate chat messages, phone calls, videos, text in the real world, and in-person conversations.
Non-Pixel devices access this service through the cloud, but Pixel 7 and newer devices use the Tensor chip to do most of the translation on the device.
Alongside translation, the Pixel range also offers a wide range of accessibility and ear aid compatibility making it a good choice for people with a variety of specific needs.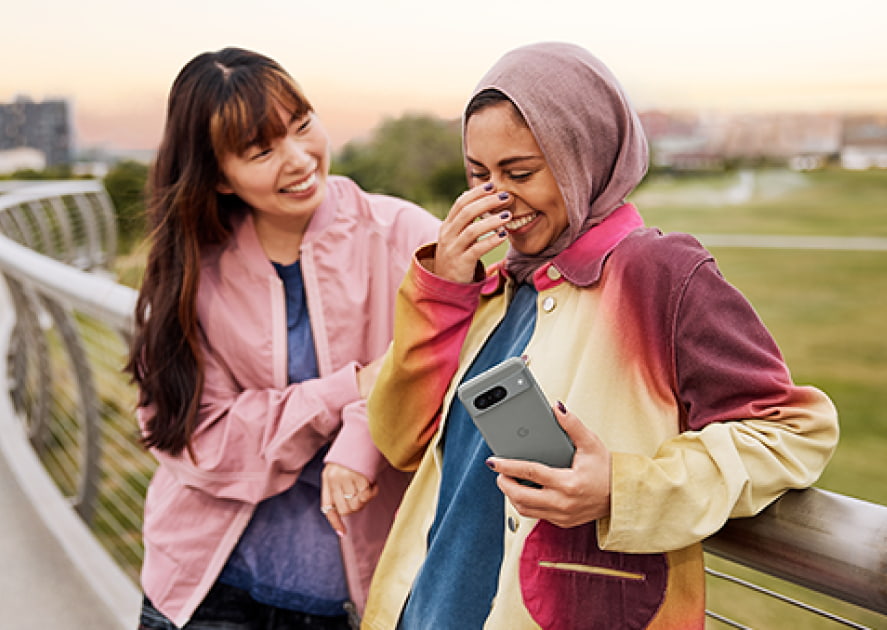 Is Google Pixel a Good Phone?
In short, yes! Google offers a fantastic combination of hardware, software and value in today's smartphone market. With all the basic features you could ever want and plenty of wow features you'll want to show off to friends, upgrading to a Pixel 8 or Pixel 8 Pro is unlikely to leave you disappointed.
Head on over to our online store where you can compare the Google Pixel 8, Google Pixel 8 Pro, Apple iPhone 15 Pro and Samsung Galaxy S23 Ultra. Here you can compare all the specs you need and learn things like the Pixel 8 and Pixel 8 Pro having different size screens, but both share 120Hz refresh rate specs.