08 December 2020
How to Shop Safely During Covid-19
2020 will be marked down as the year we collectively acknowledged the importance of the shopping experience. With so much of life's stimuli removed, browsing our local shops has become an outing to beat all outings. For many of us, it's the only opportunity we have from one end of the week to do anything outside our home-based routine. Who knew we would miss making eye contact with strangers so much. 
At Three, we know how significant these trips have become to everyone and we want to celebrate shopping as much as the next person. So, whether you're excited about purchasing a new phone or need to pop to the shops to top up your credit, we've created a guide to help you navigate shopping during COVID-19.
Is the shopping trip a necessity or an activity?
As excited as we are about going to the shops, at the moment it's recommended we only make essential trips. The first thing to do is check the HSE guidelines for your local area. If the health advice is to avoid unnecessary outings, then that is what you should do.
During COVID-19 friends, families and colleagues all over the world have stayed connected by using smartphones, mobile internet and home broadband. That's why, during Level 5 restrictions, our stores remain open on an emergency basis but we do offer a range of services online and over the phone.
It's a necessary purchase but, does it need to be in person?
Once you've established the necessity, the next thing to do is discover whether you can get what you minimise contact by getting what need online or over the phone. We have great shopping options which mean you can get what you need without stepping a foot outside your home:
Online Shopping
Gone are the days where only the tech-savvy can navigate their way around online shopping experiences. We offer many intuitive online shopping options from the basics of topping up your prepay phone to changing your number, to going the full hog and treating yourself to a brand new Three phone.
At Three we have been offering great online shopping for years but the huge increase in demand for online shopping this year has meant many small and independent Irish retailers are following suit. Google your favourite retailer because, odds are, they've updated their online offering since you last visited in Christmas 2019.
Online Shopping Assistant
Sometimes no matter how much research we've done, we need to speak to an expert. We are one of the few shops to offer an online retail assistant, ready to answer any questions you might have. If where you're shopping online doesn't offer this, the next best thing is to give the shop a call.
Shopping Over The Phone
Shopping online isn't for everyone and, sometimes, you just need a break from your screen. We along with many of our fellow retailers offer 'buy over the phone' services. If you're stuck for a number, Google is the new Golden Pages.
If you're looking to buy something over the phone from us, call1800 944 788 and we'd be happy to help.
It's a necessary purchase you need to make in-person
There are simply times people will need to leave their homes and have to visit the local shop. Most Irish retailers are prepared to welcome customers into stores so they can shop safely while everyone adheres to social distancing guidelines. 
If you're making the outing to a shop, here are some steps you can take to before you go:
Google the shop
We live in a world where technology can really help for good and it can even help you pick quieter shopping times. Google offers a handy feature that allows anyone to check how busy a shop is before they visit it. Type the name of the shop into Google and select popular times in the dropdown menu (see our Naas store example below).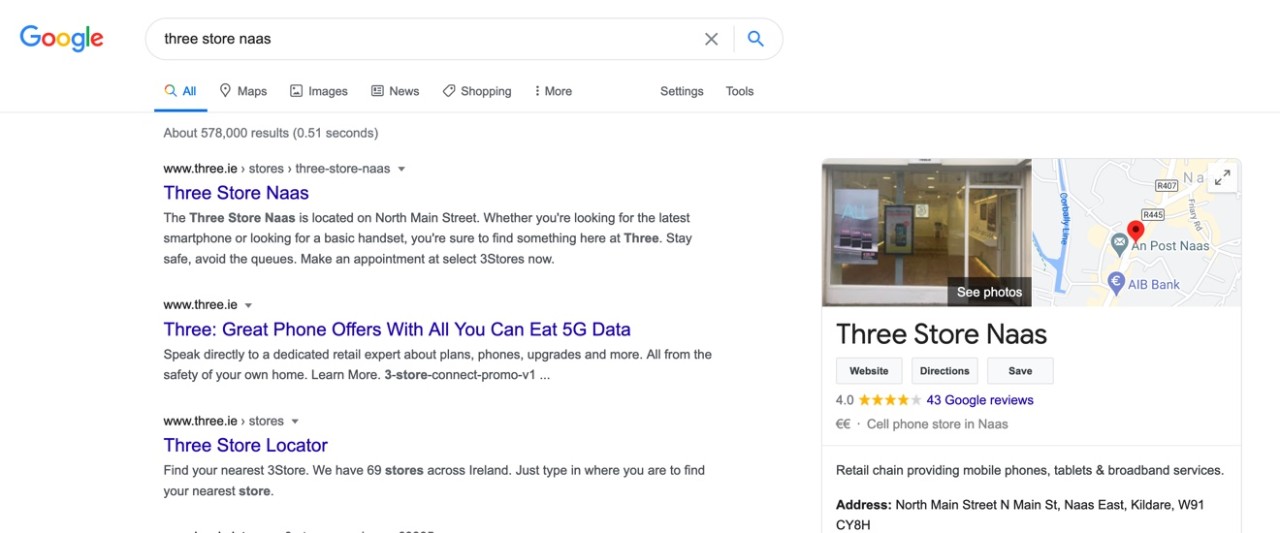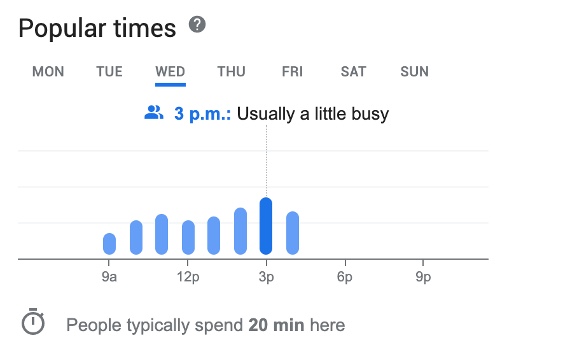 Google provides this service to every retailer that has a Google profile (including all Three stores). They control the service so it isn't always 100% accurate but it is a convenient tool if you want to identify the quietest time.
Schedule an appointment
Many retailers have adopted a booking system. Before you visit a retailer, check to see if they're taking bookings. Some retailers will only let you visit if you've booked an appointment so it's worth checking.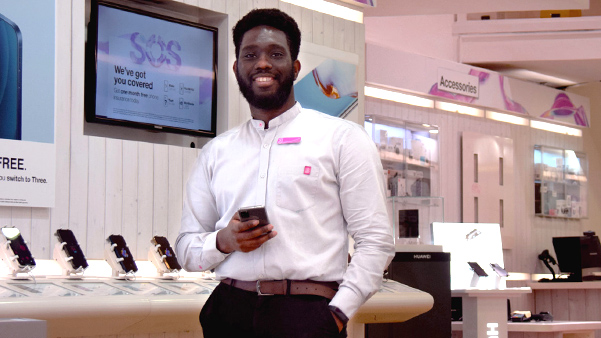 We introduced this recently and have seen the popularity of this service grow steadily. If visiting a Three store you have the option to book your appointment here.
Download The COVID Tracking App
The Irish Government created the COVID Tracker App which aims to help the people carry out day to day activities with an added level of security. The app uses Bluetooth to notify people who come into close contact with someone who later tests positive for COVID-19. You can download this app for your iPhone or Android phone.
Remember the basics when visiting a store
If you decide to visit us in a Three store or are shopping elsewhere, remember the basics; wear a face covering, wash your hands, sanitise, practice social distancing and install the COVID Tracker app where possible. 
Pay using your Card, Phone or Wearable tech
Finally, when it comes time to pay we all know using a card, ideally contactless, reduces the spread of the virus but, transactions on cards are limited to €50. To spend more check if your phone or wearable tech is set up with Apple Pay or Google Pay. Many retailers and customers don't know that you can complete contactless payments on your smartphone up to your daily payment limit. 
Check with your bank to see if these options are available. Some even offer wearable payments like FitBit Pay too.
If you feel unwell, displaying any symptoms of COVID-19 or under the weather, shopping can wait until you are well. There are plenty of people who are cocooning, reducing contact with people outside of their household or are in a high-risk category. If this is you, shopping online or having someone else shop on your behalf is recommended.
At Three we want to help you stay connected, safe and healthy. If you know someone who might need this guide to shopping safely during COVID-19 more than you do, click here to share it with them. COVID-19 has made us all realise the importance of looking after one another.