20 May 2022
Holiday checklist: 8 Travel Essentials for Your Next Trip
Make up for lost time and make it a holiday to remember in 2022 with our eight favourite products to keep you entertained and connected while on the go this summer. Whether you're stay-cationing again or making your first post-Covid trip aboard, we're here to help make the most of your break with these eight must have travel items.
Apple AirTag
Apple AirTags are a great way to keep track of your belongings while travelling. Attach one to your backpack or slip one inside your suitcase before heading to the airport. And just like that, it's on your radar in the Find My app. That's the same app that Apple use for Find My iPhone, iPad, AirPods, and so on. It's super easy to use too with a simple one-tap setup that instantly connects AirTag with your iPhone or iPad.
As you're walking around the airport, your tag will be pinged by hundreds of millions of Apple devices that make up the Find My network. This allows your AirTag to be pinpointed on a map and even lets you see where your bags are in real time. You can travel easy knowing that your luggage is safely on board the plane and that no one has accidentally picked up your bag at baggage claim or getting off the air coach.

If your AirTag hasn't been picked it up on the Find My app, you can put your AirTag into Lost Mode and you'll be automatically notified when it's detected in the Find My network. If you know the item is close by but you still can't find it, you can use the Find My app or just ask Siri to play a sound on the built-in speaker and follow the noise.

An accessory can also be useful for attaching your AirTag to the outside of your backpack or suitcase, so you don't have to dig through all your luggage to find it. Three offer great quality AirTag Leather Key Rings or AirTag Loops that fasten securely to your travel bag or suitcase, so go check them out.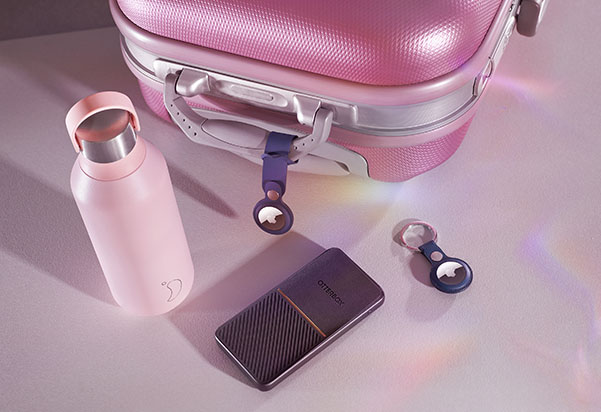 Otterbox 0k mAh Powerbank
If you're worried about running out of battery on a long haul flight, while on the road or out on a day trip, then our Otterbox Powerbanks are a real life saver. Its small, sleek design makes it portable enough to take anywhere in your pocket. It's even been drop tested so you don't need to worry about it being thrown around while on the go.
These power banks are compatible with Apple, Samsung, LG, Google and many more devices. The USB-A and fast charge USB-C ports also allow for multi-device charging so you can charge up your phone, tablet, iPad, smartwatch or whatever you need, at the same time. And it even comes with a USB-A to USB-C cable, so no need to go buy one.
Polaroid Now Instant Camera Bundle
Make it a holiday to remember with the Polaroid Now Instant Camera. This retro camera not only looks really cool but is super easy to use too. Use it to capture instant memories that you can keep forever in just one click. With no risk of losing all your favourite snaps if your phone gets damaged, lost or stolen.
Its Auto-focus 2 lens system with built-in double exposure means you get great quality photos every time. And the built-in flash makes sure everyone looks as they should, even in dimmer light so you can capture that night out shot. The self-timer also makes it perfect for those group shots – just one tap and you've got 9 seconds to gather your friends or family and say cheese.
It even comes with three packs of iconic Polaroid instant film, so you can start snapping right away. Hang your Polaroids up in your bedroom or make them your next Insta post, so you can always look back on your favourite trips.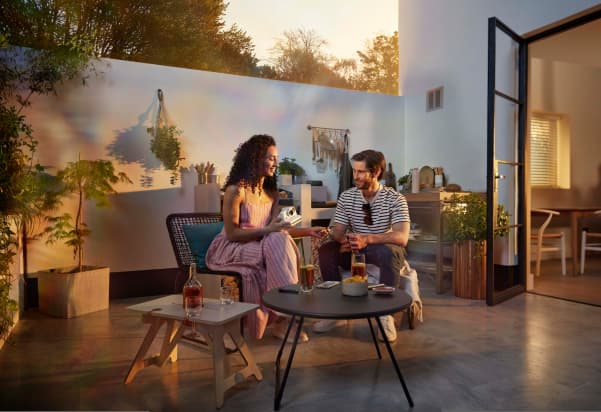 ONESONIC MXS-HD1 Noise Cancelling Earbuds
A good pair of earphones are an essential for any trip. Whether you prefer to spend the journey watching films, listening to your favourite podcasts, or blasting summer songs to get you pumped for your holiday. The OneSonic MXS-HD1 Earbuds won't let you down. Their Active Noise Cancellation and high-definition audio will drown out any background noise and make your sound even better. They're small, portable, and wireless, making them the perfect travel companion.
It's also worth noting that OneSonic are an Irish brand, based in Dublin. We talk more about this in our Shop Local: 5 Irish Products and Shops blog if you want to learn more about these audio gurus from Tallaght as well as some of the other Irish products available to buy at Three now.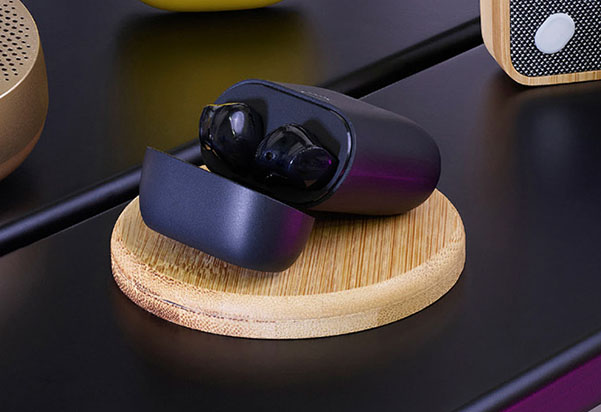 Hama Bluetooth Twin 2.0 Waterproof Speaker
The Hama Twin 2.0 Waterproof Speaker is a must have for every type of holiday. Relax by the pool, on the beach, in the hot tub, or on that boat trip with your favourite holiday playlist in the background. It's made to handle everything from splashes to full water immersion and it even floats, so you can take it in the water with you. Picture yourself floating on your inflatable lounger with your favourite song playing, not a care in the world. It's well equipped for any rain showers outdoors and it also works wonderfully with relaxing music in the bathtub or under the shower.
What's really unique about this speaker is that you can split it into two separate mini speakers. The two speaker halves can be used separately from each other to listen to different music in different locations, with 10 watts of stereo sound per speaker. When both parts are connected, the portable Bluetooth speaker features an impressive 20 watts of stereo sound, ideal for filling large areas with the sound of the summer like pool parties or festivals. The Bluetooth speaker comes with a scratchproof silicon sleeve to protect it from wear and tear while you're travelling.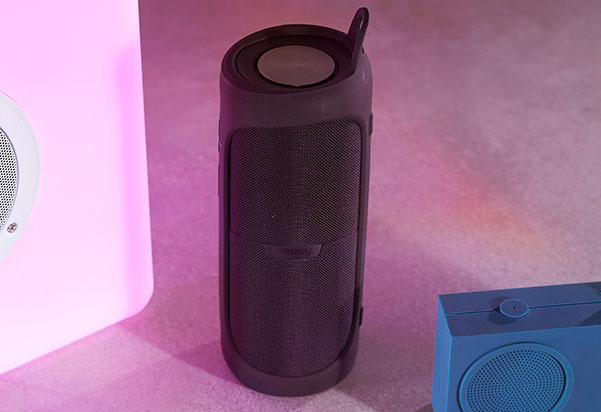 Minipresso Portable Espresso Machine
Make sure you stay full of beans on your next holiday with the Minipresso Portable Espresso Machine. With its built-in espresso cup and scoop, this compact and lightweight mini espresso maker is the perfect coffee companion for your trip away. Make an authentic espresso on the go, whether you're out for a hike or enjoying a walk in the park. Share it with the group and enjoy a coffee and a chat wherever you find a moment worth savouring.
Samsung Galaxy Tab A8
Work and play from anywhere with the ultrathin and powerful Samsung Tab A8. Download movies to watch on the plane or catch up on work to make the journey fly. You can even split the screen in half and do two things at once!
It's also perfect for keeping the kids entertained in a safe environment. Samsung Kids is filled with fun activities that encourage kids to learn, explore and connect with the world. You can even set limits on playtime, give selective access to apps, and see their activities at a glance using the improved Parental controls.
Roaming Boosters & Add-Ons
Stay connected for less when holidaying outside the EU. Tailor your plan with our roaming boosters and add-ons to get all the calls, texts, and data you need while abroad.
Our Roaming Rest of World add-on is the most comprehensive, giving Bill Pay customers 300 minutes and 1GB of data to use in over 20 different countries. Or get our 1GB Rest of World add-on to send your family and friends those all-important holiday snaps over WhatsApp.
Prepay customers also have access to our range of roaming boosters from as little as €5. We even have add-ons to cover the US and Canada. Simply login to your My3 account and select "manage add-ons" to get started.
So what are you waiting for? Get out and explore the world with the latest travel accessories from Three. Check out our full range of products now in our Lifestyle Store online and Three stores nationwide.