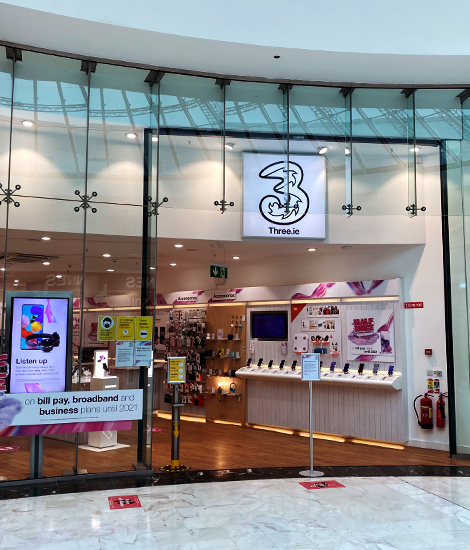 Book a 3Store visit
We're doing all we can to make your 3Store trip as quick, safe and helpful as possible. Book your next visit and avoid the queues now.
Appointments can be booked between 10am – 5pm Monday to Saturday
Three needs your email address to confirm your appointment and your name to identify you at the store. If you chose to give your phone number Three will ring you on the morning of your appointment to ensure that you can make the most out of your visit to the store, for example we can check that any items that you might want to purchase are in stock. Your name, email and phone number will not be kept any longer than needed to facilitate your visit to the store. Please see Three's full Privacy Notice at here.