Our Approach
At Three, corporate responsibility is about showing a strong and visible commitment to the communities in which we work across Ireland – maximising the benefits that we as a mobile operator can bring to communities. Our commitment to corporate responsibility begins with a simple and straight-forward commitment to principled decision-making in all that we do.
As our business connects people to the things they need and care about, we also think it's important to address the wider social and environmental issues that concern our customers. At Three our CSR programme is about doing the right things in communities to develop our business and our customer relationships. We're also committed to creating an engaging and inclusive culture by embedding diversity and inclusion into our business. Our corporate responsibility activities help us to better meet our customers' needs, enhance employee engagement, reduce our environmental impact, grow community support and ultimately build a stronger company.
Three CSR
Some of
our activities
Charity
We believe in supporting charities and giving back to the community.
Child Safety
We are committed to creating an environment in which kids can use their mobile phones safely.
Environment & Health
Living more sustainably and being committed to the highest scientific and safety standards.
Accessibility
Ensuring all customers get the best from Three, whatever their age, needs and ability.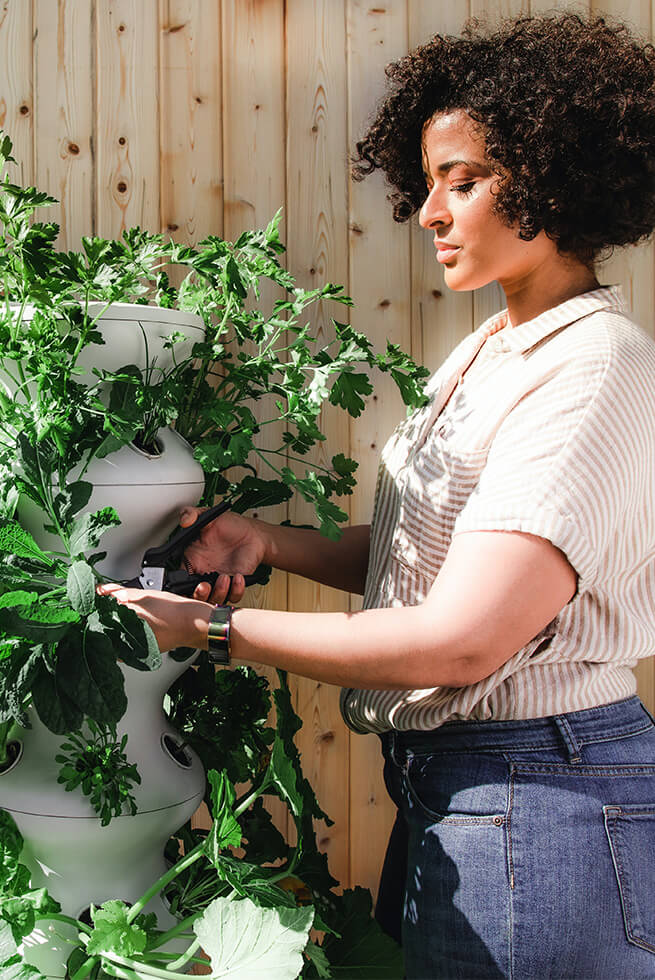 Aware
Three's Charity Partner.
Because our business helps life mean more through connecting, Three concentrates its charity strategy on the area of mental health.
Three has chosen mental health organisation Aware as our charity partner. Aware  aims to create a society where people affected by stress, anxiety, depression, bipolar disorder and mood related conditions are understood, supported, free from stigma, and are encouraged to access appropriate therapies.  
Over the next three years, Three will support Aware to achieve its aims through corporate donations, fundraising, awareness-raising, volunteering and more. 
 
Samaritans Ireland
Three is a supporter of the Samaritans free to call number, 116 123.  This number makes it possible for people who are struggling to access the Samaritans support service round the clock, free of charge. The free to call number has been made possible by a partnership between Samaritans and the telecommunications industry.
School's Business Partnership
Three is a member of Business In The Community and a supporter of its School's Business Partnership programme.  We are partnered with St. Joseph's School in Fairview, Dublin.  Each year, employee volunteers work with students to impart education and career advice over a series of workshops.
 
Likecharity
The Likecharity platform uses the latest in mobile technology to collect donations from phone network operators worldwide. In Ireland, Three supports the Likecharity platform and we do not charge any fees on text donations made through Likecharity – ensuring that all proceeds go directly to your chosen charity. 
 
Employee Support
We know that many of our employees support their own charities and causes that they feel passionate about so Three has an Employee Community Fund in place to provide support for these initiatives. Our employees can also avail of paid leave to volunteer for our charity partner or their own individual supported charity.
Child Safety
Child Safety and Mobile Phones
Three is committed to creating an environment in which children can use their mobile phones safely. 
Three is a signatory to the European Framework for Safer Mobile use by younger teenagers and children. Its aim is to ensure that younger teenagers and children can safely access content on their mobile devices and that, at a minimum, operators provide blocking or filtering of internet access.
Three is a supporter and member of Hotline.ie. Hotline.ie is an anonymous facility for members of the public to report suspected illegal content encountered on the Internet, in a secure and confidential way.

Internet Access Controls

At Three, we provide internet filters to limit access to material that may not be suitable for children.

These filters are automatically applied for pre-pay customers. If you are over 18, you can opt-out of filtering by contacting our Messaging Team, or just calling our team on 1913!
As postpay customers are 18 and over, this filter is not automatically applied but postpay customers can opt-in for this service by contacting customer care.
On many smartphones you can activate parental controls and restrictions on the actual handset.
For more useful tips on internet safety visit: www.webwise.ie or https://cybersafeireland.org/

Industry Code of Practice
For more information check out the Irish Mobile Operators' Code of Practice for the Responsible and Secure Use of Mobile Phones.


Further Information for Parents

We've recently updated our Parent's Guide for the Responsible and Secure Use of Mobile Phones.

Environment
Living More Sustainably
We are focused on reducing our carbon footprint through making changes to the way we operate. From the basic approach of encouraging recycling and waste reduction in the places we work, through to using renewable energy and improving the efficiency of our buildings, network and data centres.
Three is a member of WEEE Ireland a non-profit organisation set up to finance the treatment & recycling of waste electronic & electrical equipment.
Beyond SIM only plans, paperless billing and device recycling, we are currently developing more opportunities for our customers to make more sustainable choice with us – more details will follow here soon.
Environment
Three Recycle
We operate a mobile phone recycling service for electronic and electrical devices. It's a postal service. To use the service please email contactus@fonua.com and request an envelope for the mobile phone or device that you wish to recycle. Fonfix will then be in touch to arrange details with you, to get your device to their facility for recycling. Please make sure that you all your data and contact numbers have been deleted from your mobile phone.
Alternatively you can recycle your phone at any WEEE Ireland local civic amenity centres. You can view a list of locations here.
Producer Register No.756 WB

Health
Committed to the highest scientific and safety standards
At Three, we take health and safety very seriously and we are committed to the highest scientific and safety standards in all our operations. We design and operate all of our sites to comply with best international practice in Mobile Telecommunications and with all applicable national and international standards. The International Commission on Non-ionising Radiation Protection (ICNIRP) has developed international guidelines for Electromagnetic Frequency (EMF) radiation exposure which set out the safe operating limits for radio wave transmissions. These limits have been assessed and endorsed by the World Health Organisation (WHO) and by the European Commission's 2015 report from their Scientific Committee on Emerging and Newly Identified Health Risks. The WHO has stated in its EMF Fact Sheet that "no adverse health effects have been established as being caused by mobile phone use" while the European Commission has stated that "EMF does not represent a health risk if the exposure remains below the existing limits".
As part of our licence requirements we are required to operate our network within safe limits. These requirements are audited and regulated by the Commission for Communications Regulation, ComReg and the results of site inspections can be viewed on www.comreg.ie.
The Government Department of Communications established an expert group to review all relevant research in relation to the health effects of electromagnetic fields (EMF).   They concluded that: "no adverse short or long-term health effects have been found from exposure to the radiofrequency (RF) signals produced by mobile phones and base station transmitters."

Health

The ICIA's EMF 10 Commitments
As a member of the Irish Cellular Industry Association we have developed the '10 Commitments' which aim to provide more transparency in building mobile phone network and provide more information to the public and local planners in the citing of radio base stations.
Accessibility
We want to make sure that all of our customers get the best out of our network and services whatever their age, needs and abilities. Three is always increasing the range of services and support provided online and many of your product or service requirements will be addressed through www.three.ie. If you would like to contact someone directly please contact us.

Website Accessibility

We have created this section, to provide you with some practical advice and information on using our services. This section of our site is designed to comply with the Web Accessibility Initiative (WAI). Our accessible pages are structured so that they can be easily navigated with a keyboard (using tab, return and space keys).
Accessibility options for different browsers
Your normal browser will have its own accessibility options or free downloads to increase accessibility options and improve your browsing experience.
Phone Information
We offer a wide range of mobile phones with accessible features. When looking for a phone to suit your needs, there are some key features to look out for, including assistance with certain types of vision, hearing or mobility impairments listed below. Please contact us if you'd like advice on phones. There is also a link below to an easy search function that helps you find suitable smartphone apps from the Global Accessibility Reporting Initiative (GARI) website.
 
Hearing
Key Features:
Volume settings: phones with a loud maximum volume will be easier to hear when they ring. Volume control keys on the phone body makes it easier to control the volume while you talk.
Vibrate: visual alerts and vibrate options are available on most phones.
Hands free: an in-ear headset will cut out background noise and help you hear the conversation.
Text-friendly: some phones are particularly adapted to heavy use of text messages, instant messaging and email. A large screen, predic-tive text, and a QWERTY keyboard can all help you communicate comfortably by text.
Neckloop: some phones are compatible with inductive neckloops, meaning the sound from your phone can be wirelessly sent to your hearing aid.

Vision

Key Features:
Easy-to-use keypad: features like large buttons, a raised dot on the 5 key, back-lit keys or sound or touch feedback can help you use the keypad.
Clear display: screens with changeable font size or backlighting can be easier to read.
Speech recognition: some phones will allow you to dial a number by simply speaking the name or number.
Hands free: using a headset means you don't have to search for your phone when it rings.
Personalised ringtones: know who's calling by giving different ringtones to your contacts.
Cameras with zoom: the zoom function on some camera phones can be used to magnify things.
Speaking software: text to speech software can be installed on some phones so you can listen to text you have trouble reading.

Mobility & Dexterity

Key Features:
Big buttons: phones that have large buttons can be easier to grip and use.
Easy dialling: phones with speech-activated dialling, or speed dialling features make it easier to dial your favourite numbers.
Text-friendly: some phones have handy texting features like pre-set messages or predictive text which reduce the number of keystrokes needed to send a text.
Hands free: wireless headsets and loudspeaker functions mean you can have a conversation without having to hold your phone or even be next to it.

Irish Text Relay Service

Irish Text Relay Service (ITRS) is a service provided for deaf or hard of hearing people in the Republic of Ireland. ITRS allows translation of text into voice and voice into text to help with making and receiving calls. This service is accessible from the Three network.
Previously, customers using text relay required access to a Minicom terminal, however ITRS now incorporates multimedia access via new app services. You can now make and receive text relay calls through a range of PC or mobile media devices. Existing customers can continue accessing the service using minicom text telephone terminals without making any changes.
ITRS is available 24 hours a day. Customers can avail of the service by downloading the Irish Text Relay Application (App) and accessing the service through one of the following freefone numbers:
ITRS Service Access Freefone numbers
Deaf callers dialling a hearing person: Freefone 1800 207 900
Hearing callers dialling a deaf person: Freefone 1800 207 800
Customer Support: Freefone 1800 430 530
For further information regarding the ITRS and how to access the service, please visit www.itrs.ie
 
Accessibility Apps
There are lots of apps available to assist mobile phone and tablet users with additional needs. Check out the Global Accessibility Reporting Initiative (GARI) website to find the right app for you. You can easily search by your requirements and location. You can also search for the right device for your needs.
Find Mobile Apps https://www.gari.info/findapps.cfm
Find Phones & Tablets https://www.gari.info/findphones.cfm
 
Picking the Right Price Plan
We have plenty of plans to choose from that suit how you use your phone, whether that's voice, text or data. You also can choose from a range of price plans and add-ons on prepay or bill pay to suit you. If you'd like advice on which plan is best for you, please contact us. You can also drop into one of our 3Stores or call customer care on 1913.
 
Billing & Customer Support Information
If you find it difficult to read printed text, there are other ways you can access your billing information. To request the right billing format for you, please contact a member of our customer service team. If you would like to contact someone directly please contact us.
 
Registering your requirements
You can register your requirements, including product and service preferences, billing preferences, equipment requirements and preferred means of contact by contacting our customer care team. Please click here to contact us directly via email, alternatively you can contact us via webchat which is available on our website or call us on 1913 or by post – all contact details are detailed in our Code of Practice. You can also register another person on your account, who can assist you in contacting us or querying your account. They must be registered as an authorised contact on your account to discuss your account or make changes.
 
112 – The EU Emergency Phone Number: SMS Service
The 112 SMS service lets deaf, hard of hearing and speech-impaired people in the Republic of Ireland send SMS text messages* to the Emergency Call Answering Service (ECAS) where it will be passed to An Garda Síochána, the ambulance service, the fire service, or the Irish Coastguard.
You must REGISTER for the service and you can find out how it works on their website www.112.ie.
 
Three's Code of Practice
Our Code of Practice sets out how Three are socially responsible and details how we deal with any billing, service or other issues. The Code outlines a minimum set of standards that apply to the handling of complaints by Three. For more information click here.
Should you require a copy of the Code in any particular format, please let us know.
 
Directory Enquires 196
If you have a vision impairment and have difficulty reading the phone book you can register to avail of a free directory enquiry service. You can contact 1800 574 574 to obtain a registration form. As part of registration will need to provide certified confirmation that you are eligible to register for the 196 service. Once you are registered you will be allocated a special PIN number which you then provide to the 196 operator each time you make a directory enquiry.
The service operates as follows: First dial 196. The agent will then ask you, in sequence, for your PIN number, your name, and the name and address of the person/company whose number you require.
Customers should have a means of recording the numbers close to hand.
If for any reason you are unable to make the call yourself, you can have somebody else do so on your behalf.
 
Phone Testing & Returns
If you have bought a phone in-store and use a hearing aid/cochlear implant, you can return your device if it does not meet your specific hearing needs. You have a 14 day cancellation right from the date of purchase and you will need to provide certification by a registered medical practitioner. The device must be returned undamaged and in its original packaging. You will be responsible for any charges which apply for using Three service.
 
Useful Links
Please see below a list of other organisations that may be of interest:

Zero Tolerance Policy

At Three, we believe in a better Connected Life. As part of our mission to connect people, we respect and protect our employees and our customers – and we constantly make sure that Three is a safe place for everyone. We believe that everyone has the right to be treated with dignity and respect, and we have zero tolerance towards bullying and harassment in any form. On that basis, we have implemented a zero tolerance statement for such abusive behaviour, which you can read in full at here.
Discover a better Connected Life with Three.