Free public Wifi
Wifi access for all users, even non-Three Ireland customers.
One-time registration
Simple & clean once-off registration process, no recurring sign in required. Automatically connect to any 3Wifi venue thereafter.
Fully managed service
Designed, installed & managed by Three Ireland.
Fully monitored solution
24/7 network monitoring to ensure consistent performance.
Bespoke design
Fully customised landing page, featuring your logo.
Safe Internet browsing
Ever-evolving security & content filtering that guarantees a protected user experience.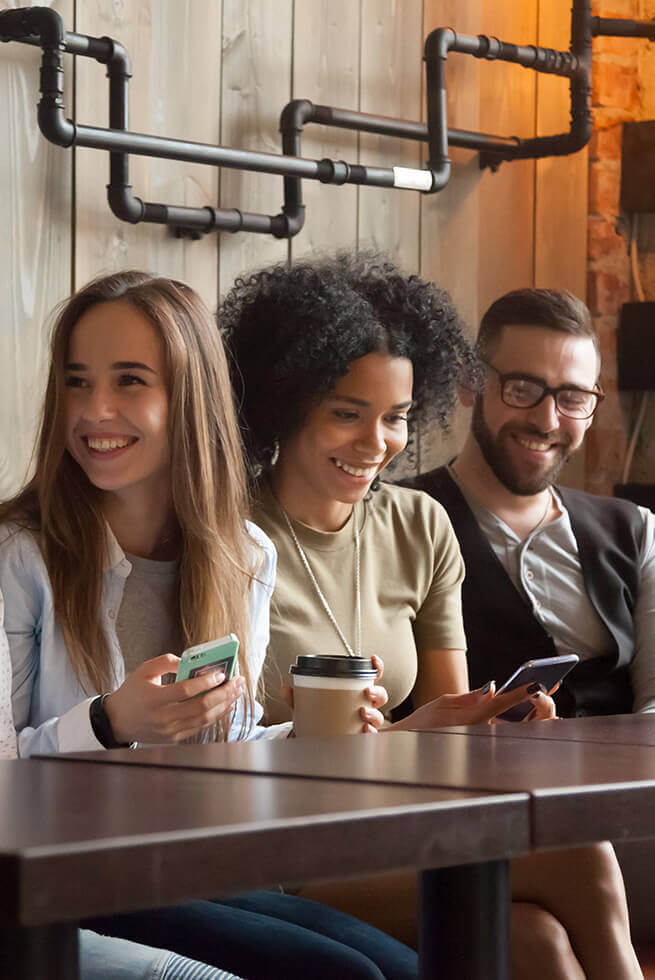 Benefits of 3Wifi

Grow your brand using a fully customised landing page with branded messages, including news, achievements & promotions.
Expand your customer base with an untapped community of users already registered with 3Wifi.
Understand your business better using data from our 3Wifi insights portal. Learn how to further attract, understand & interact with your customers.
Develop your customer experience with reliable Wifi. Encourage happier customers to stay longer and experience more of what you have to offer.
Increase customer retention with our excellent & secure Wifi experience, satisfied customers will return time & time again.
You might also be interested in our
Managed LAN and WLAN Solution
Frequently Asked Questions