Welcome to


connected business.

connected education.

connected healthcare.

Arranmore.

Three and Arranmore, working together.
It all starts with exceptional connectivity and there's no limit to where it leads. Three Business and Arranmore are already showing how modern infrastructure can improve everyday services for islanders.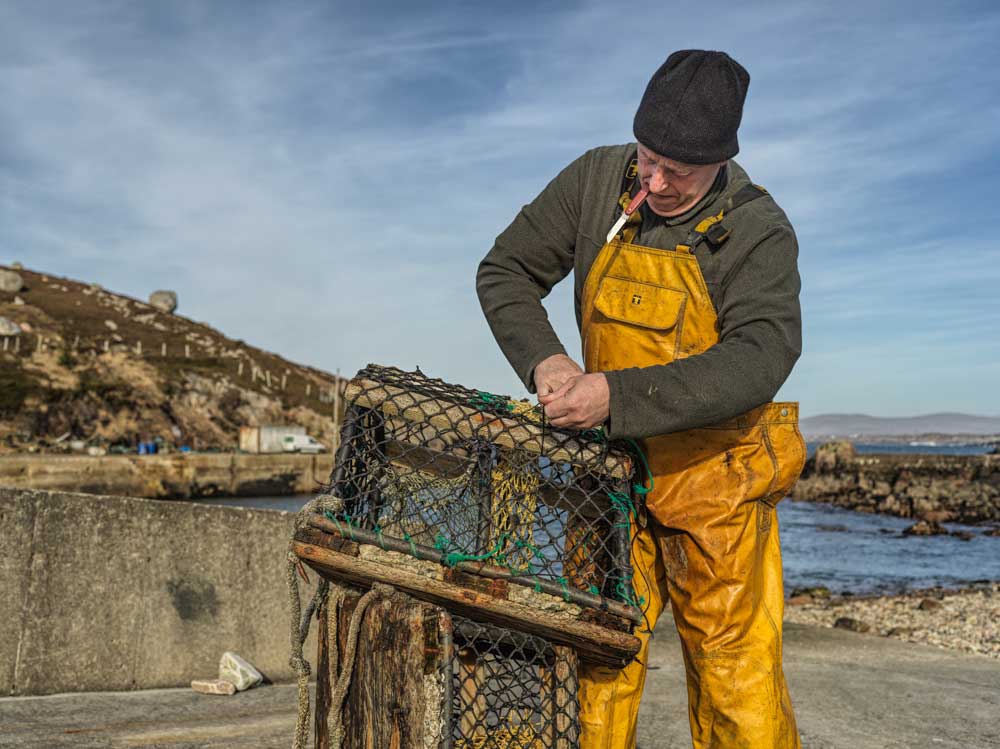 Fisheries
Building a safer, connected work environment.
Fishing is an important traditional island industry and has been the lifeblood of Arranmore for centuries. The Three business team worked with the island's fishermen to understand their challenges and create unique IoT solutions for a safer, more productive workplace to bring it into the 21st century.
Related Technologies: IoT
Independent living
New health services and connected independent living solutions.
New and improved connected capabilities at Arranmore's Medical Centre meant a new range of support services for islanders. Three Business worked with the medical centre to put in place an independent assisted living solution for better elder care with immediate benefits for the community.
Related Technologies: IoT
Environment
Real-time weather, water and air data improving how Arranmore plans day-to-day.
Real-time weather, tidal and air data can improve how Arranmore plans day-to-day and into the future.
Arranmore has been hit hard by emigration and islanders are driven to attract people to come and live there. The Three Business team worked with islanders to create a 'smart island' to show the benefits of living in Arranmore, as well as making island life safer it also gives a running overview of air quality, visitor numbers, plus weather conditions.
Related Technologies: IoT
The Digital Hub
Co-working from Arranmore to the world.
Working with the Arranmore Community Council, Three identified a building as the island's Digital Hub. A co-working space with exceptional upload and download speeds. We achieved this by installing a point-to-point wireless leased line that connects Arranmore to the mainland.
The Three Business team designed a bespoke ICT solution, including a secure managed network and cloud-based video and audio conferencing suite. Ultimately, this is an office space that rivals any in Dublin, London or New York for connectivity.
Related Technologies:
Business Broadband+ Managed Firewall Managed WI-FI Managed LAN Managed Internet Access Hosted UC (Video Conferencing and Smartboard)
Aphort National School
Connecting with the future of education.
With 18 children and two teachers, Aphort National School is a lively, vibrant place to learn. Although equipped with modern tools like interactive whiteboards, an unreliable internet connection was causing problems. This meant teaching materials often had to be downloaded by teachers on the mainland and brought to Arranmore each day for class.
Now, thanks to Three's mobile broadband solution, internet connectivity is always there when it's needed. School equipment is being used to its full potential and Aphort students are enjoying all the benefits.
Related Technologies: Business Broadband+
The Medical Centre
Bringing healthcare closer to home.
More than half of Arranmore's population is over 65 years old and access to healthcare can mean long journeys to the mainland with overnight stays. Dependable internet could make all the difference with ready access to 'telemedicine'.
Remote consultations through HD video would cut down on these trips and make GP check-ups much simpler across the island. Three's enhanced coverage is making this a real possibility with high speed internet across Arranmore.
Related Technologies: Business Broadband+ Hosted UC (Video Conferencing)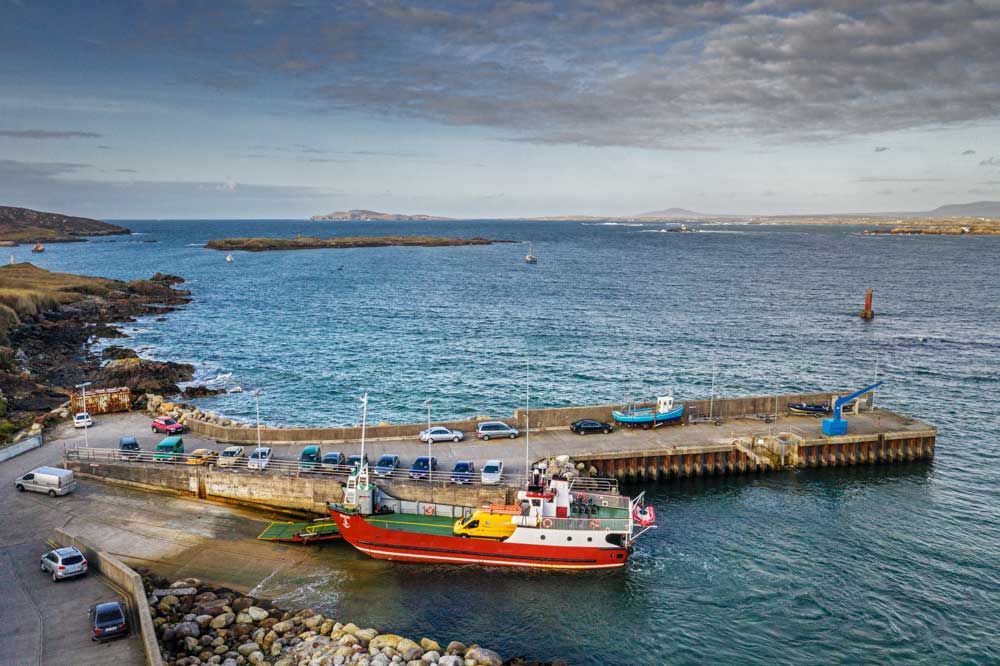 Arranmore Ferry
This vital connection to the mainland is essential for islanders and tourists alike. Now, it's being brought right up to date with onboard Wi-Fi.
Arranmore Co-op
The co-op is a service hub for everyone on the island. Three Mobile Broadband opens the way for better business processes.
Related Technologies: Business Broadband+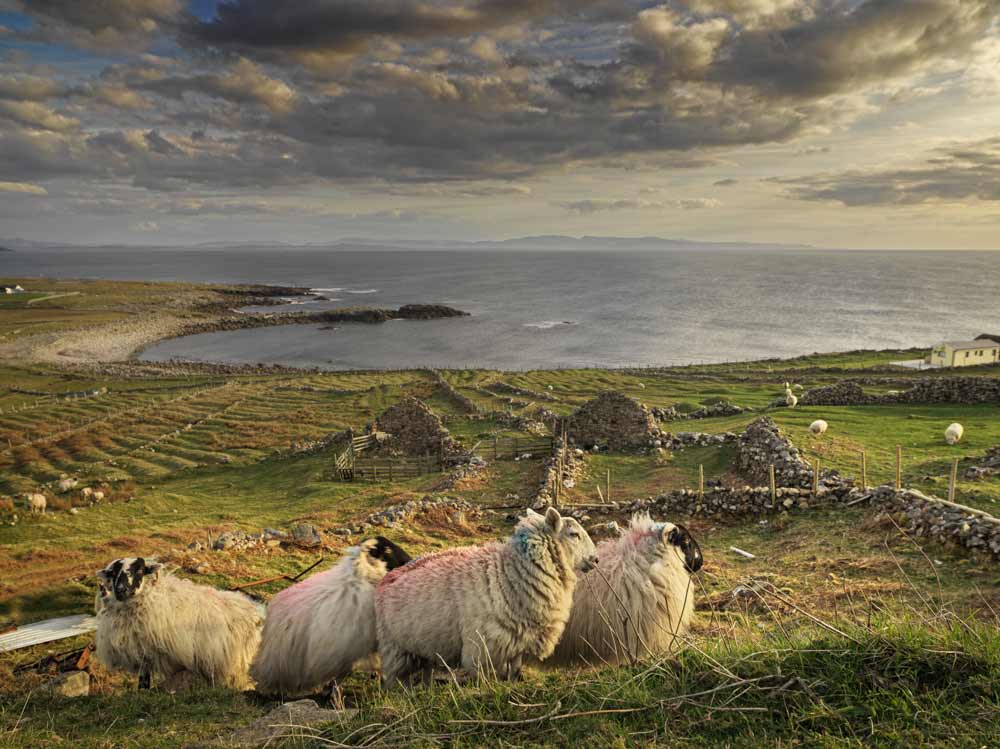 Chrois Bhealaigh Community Centre
The community centre hosts all types of events on the island, including classes and ceilís for visiting summer Gaeltacht students. Better connectivity means new skills and ways to play for local children, and new ways to communicate for the whole community.
Related Technologies: Business Broadband+
Inside The Island
Insights on Three Business solutions and how they're changing Arranmore.
Join Ireland's leading online community for business and IT leaders.
Three's Business Learning Centre is your place for the ideas and trends that are leading Irish Businesses into the future. Stay ahead with expert analysis and insights.
Discover more