What is Three's
Grants for Small Businesses
Three's Grants for Small Businesses provides 10 winning Irish businesses with €100K of grants. Each grant is worth €10,000 made up of €5,000 in cash and €5,000 worth of products and solutions from Three.
Applications for 2023 are open now!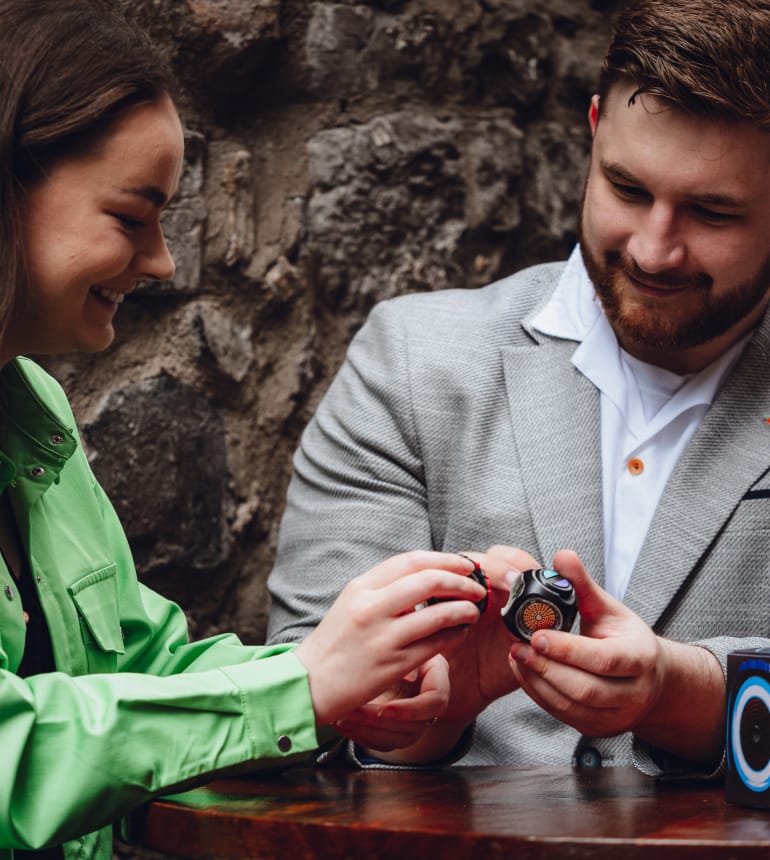 Application
Process
It's time to apply! The closing date for applications for this year's Grants for Small Businesses is 2nd October. All applications will then be assessed and shortlisted by leading business experts in conjunction with Enterprise Nation. Winners will be announced in November.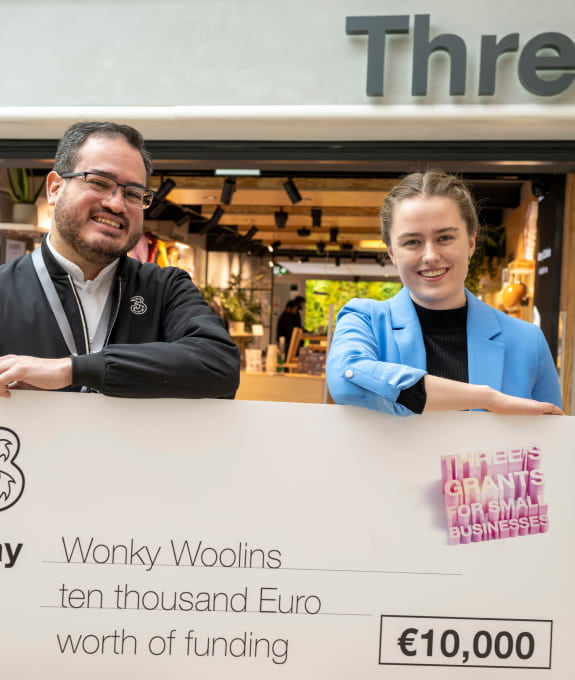 RunSafe
Watch the Interview
Frequently asked questions
A.M Hurleys & Sports, Monaghan
Creators of the ECOHURL, handmade hurleys made from sustainable ash.
Connemara Glamping, Galway
Luxurious glamping site located in the glorious wilds of Connemara.
Covéire, Kildare
3D printing business creating prosthetic covers for the lower limb amputee community.
Exclusive Escargot, Galway
Award winning Irish snail farm producing some of the finest escargot on the market.
HeadHawk, Tipperary
Developing data collection for brain impact in contact sports.
 
Kocoono, Mayo
Designers of patented weighted blankets to help you sleep better, relax the nervous system, and reduce stress and anxiety.
Magnetic Mobility, Kildare 
Creating bespoke magnetic jewellery to help arthritis, migraines, and more.
Muckross Creamery, Kerry 
Making award-winning ice cream from home farmed cows.

Runsafe, Clare
Making running safer with live video streaming and GPS app with emergency button.
Wonky Woolins, Galway 
Award-winning providers of handcrafted, long lasting children's toys and baby gifts.