08 June 2023
Types of Home Broadband in Ireland
You might be moving home or just tired of Netflix constantly buffering with your current home internet provider. Either way, you're looking for a new home broadband connection and you've landed here. You can sign up to get broadband from lots of different providers offering very different types of connection. We've already talked about the difference between 5G and fibre home broadband, but what other options are out there?
What is home broadband?
Let's start at the very start. Home broadband can be called lots of different things. Different generations can even refer to it as different things. For example, younger generations might just call it "Wi-Fi" because that's how they've always connected to the internet.
Essentially, home broadband is a reliable high-speed connection installed in your home. Years ago, this typically meant a wired connection coming into your house. This is why it was also known as "fixed line internet". Today, there's an increasing number of wireless connection options offering speeds that are as fast, if not faster, than many wired connections.
Once you get your home broadband installed, most people will get a modem or router that broadcasts a Wi-Fi signal through your home. From here, you can connect all your devices wirelessly to this single, fast, and stable connection.
We're going to look at a lot of options here, including our own new 5G-powered home broadband. This is a great option if you've been frustrated with other home broadband options in the past . If you need superfast home broadband right away, you can even visit your local Three store and walk out with broadband right away.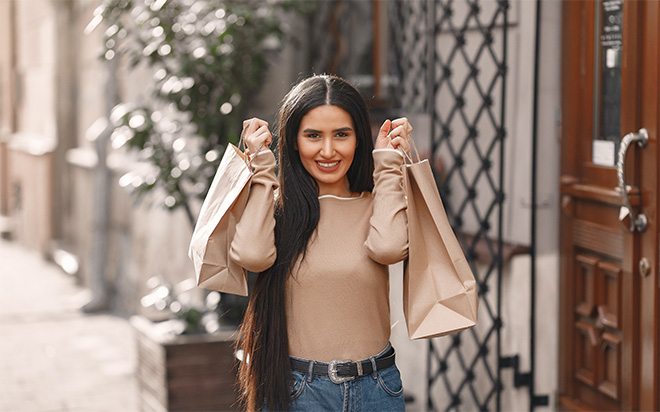 Different types of home broadband in Ireland 
We often come across the question, "what is the best home broadband". People usually gravitate towards fibre broadband. But the catch is that fibre, while fast and reliable, isn't as widely available as come other connection types.
The correct answer to that question is "it depends". To find out the best home broadband for your area, you'll need to do some research and check out speeds, usually based on your Eircode so get that ready.
Here are the connection types in Ireland.
Broadband through phone line (VDSL -  Very high-speed digital subscriber lines)
VSDL, Very high-speed digital subscriber lines, connections are the most popular in Ireland in terms of volume. Not because they're necessarily the best, but they've been around the longest. It's also widely available and, until modern wireless options arrived, that we cover later, was the only option available to many rural homes. VSDL is available in rural areas because it's available anywhere there's a phone line.
While widely available, because it's an older technology it does have speed limitations.
You can get this type of home broadband from Vodafone, Eir, Digiweb, Pure Telecom and Sky.
Fibre broadband
Another fast-growing technology is fibre broadband. This is also known as fibre to the home or fibre to the premises. This is the fastest technology on the market. Despite this, it's still quite slow in terms of rollout. This is down to the fact physical cable does need to be laid across the country for this to work.
One innovative way this rollout is being hurried along is with SIRO. SIRO is a joint venture between Vodafone and the ESB to install fibre to the home using existing ESB infrastructure.
You can get this type of broadband from Digiweb, Sky, Vodafone, and several other providers.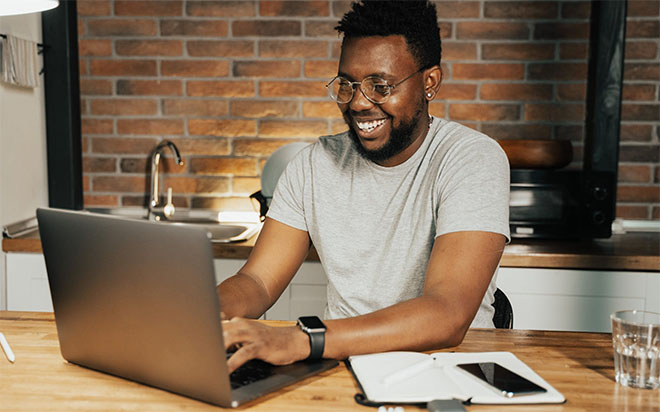 Cable broadband
Cable broadband, or part-fibre, is a fast and reliable home broadband option. You'll be able to get this with Virgin Media, Vodafone, Sky, and some other providers in Ireland. The beauty of this system is the use of fibre optic cables bring the broadband connection to your home. Some more cables then connect to your modem to the outside world, usually through a preinstalled point. Because of how this system is set up, it's incredibly fast and reliable.
While it's fast and reliable, it's heavily dependent on infrastructure being installed to support it. If you move into a new home and don't see the Virgin Media  connection on the wall, at best, you'll have to contact a provider to get it installed. This can be, at best, time consuming but, at worst, not possible due to fibre not being in your area at all.
If you can get it, part-fibre is one of the most popular connection types. One of the big benefits of fibre optic cable the efficiency. Your internet won't slow down even if lots of people are using it at the same time.
Wireless home broadband
Wireless home broadband options have grown a lot in the past few years. Instead of requiring a phone line or and other kind of cable being installed in your home to work, wireless home broadband uses satellite technology or 4G or 5G networks.
One of the biggest benefits of these options is how quickly the networks are expanding. It's extremely expensive to install fibre networks across the country. However, wireless is easier and cheaper to grow at scale, reaching many areas typically stuck on older home internet lines. For this reason, wireless home broadband is growing increasingly popular across Ireland.
5G home broadband is available across 85% of Ireland and growing rapidly. This means there are countless people across the country getting broadband speeds with Three not previously available with wired connections.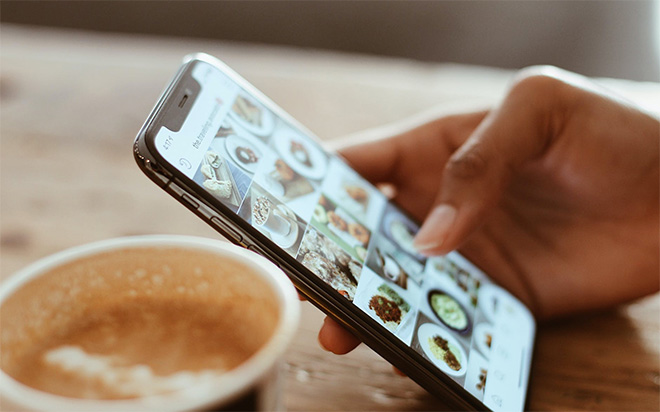 5G Home Broadband (Self-install and Fixed Wireless Access)
We're really excited to talk to about 5G home broadband. As Ireland's fastest 5G mobile network, offering 5G in every county, we knew we were in a position to offer Irish customers something amazing where they couldn't have it before.
While 4G technology laid the foundations, 5G has given us the chance to disrupt the limited choice in the Irish market. 5G home broadband uses network masts to connect your home to the internet. This removes the reliance on underground cables, which take a lot of time and money to install. As a result, rural areas struggle to get higher speeds and that's where 5G home broadband solutions are excellent.
There are two types of 5G home broadband; self-install and fixed wireless access.
Self-install broadband is zero mess, affordable, quick, and reliable once set-up correctly. To install, all you'll need to do is plug in the power cable for your and position it in your home where there's a strong signal (usually near a window). This is a fantastic quick option, particularly if you're renting and aren't allowed drill holes for installation.
Once set up, you'll be able to connect to superfast internet throughout your home. You can order this online or pick up at your local Three store for even quicker installation.
Alternatively, you can opt for Fixed Wireless Access (FWA). This is even more reliable and removes any doubt about setup as an engineer calls out to install and optimise your home broadband network.
An FWA connection requires a receiver installed on your home. This then connects directly to a mast in your area. It requires line of sight, but once set up it's extremely fast and reliable with very low latency. Really, FWA is only needed if you can't get 5G coverage inside your home.
You can check out our latest home broadband deals to see if we offer the connection you've been dreaming of.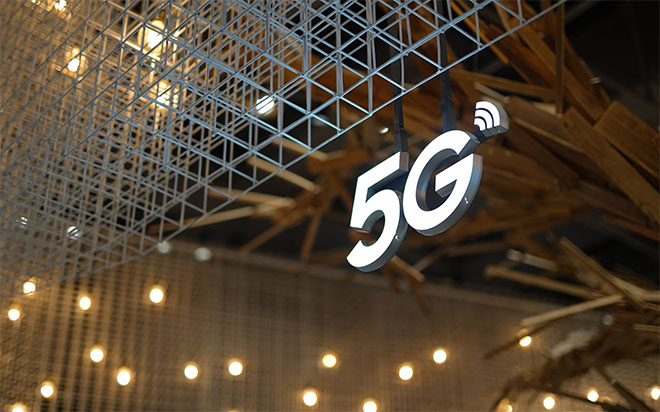 Satellite home broadband
Another wireless home broadband solution is satellite. This works not to unlike satellite television. For this type of home broadband, you get a dish installed on your home. The dish then connects directly to a satellite.
Years ago, satellite was a last resort, and often expensive, connection in remote areas. But as technology advances, it's becoming more appealing, particular with the public awareness that came with Starlink, owned by Tesla and SpaceX's Elon Musk.
While satellite broadband is a fantastic option for those living in areas of limited internet, it does remain typically a last option. The equipment remains relatively expensive, while the connections have high latency and at the mercy of good weather.
Now, we know there's a lot of choice in Ireland when it comes to picking a broadband provider. Even this big old page of content might not make that easier or less confusing. But the first thing you'll need to know is your options. For example, can you even get fibre broadband in your area? If not, can you get Three's 5G Home Broadband and enjoy superfast high-speed internet without the long wait for broadband rollouts to be completed.
Find out if you can get Three's home broadband today. We're really proud of what we have to offer the Irish market and hope to give people the connected experience they've been dreaming of.
If you need broadband immediately, visit your nearest Three Store and go home with superfast home broadband right away. For online orders, order before 3PM Monday to Thursday and get free next day delivery on plans that don't require professional install.