08 March 2023
Is Apple MagSafe Worth It? Everything you Need to Know
A few years ago, Apple launched its MagSafe technology. Today, it's best known for being Apple's latest accessory range, designed to be a more user-friendly version of wireless charging. But are MagSafe products worth buying? We're here to tell you all about it.
What is MagSafe?
MagSafe is technology exclusively available for Apple products. While today it's commonly known for iPhone accessories, MagSafe isn't new technology It originally appearing back in 2012 to make plugging your MacBook charger in nice and easy. Most MacBook users loved MagSafe chargers because it removed frustration around plugging in a charger.
While the implementation of the technology is completely different, this is the main reason iPhone users would grow to be big fans too.
With the launch of the iPhone 12 in 2020, Apple brought this technology to their mobile phone range. Wireless charging has been common on flagship smartphones for some time at this stage, but there were some common frustrations among users. The biggest being how hard it can be to find the central sweet spot where wireless charging actually works.
MagSafe over comes this frustration. Instead of relying on the user to find the sweet spot, MagSafe aligns everything with strong magnets, securely snapping the charger to the rear of the iPhone. This removes the guesswork from sitting your phone on a wireless charger.
In addition to the ease of use, MagSafe also charges iPhone faster than regular wireless chargers. But remember, if you need to get your iPhone charged quickly, a wired charger is still the fastest way to go, for now at least.
This is the biggest benefit of MagSafe, but it's not the only one.
What are the benefits of MagSafe?
MagSafe offers a fairly long list of benefits to warrant your consideration. As we've already covered, it solves the biggest problem in wireless charging, making it a lot more reliable. There's nothing worse than waking up with a dead phone battery because you accidentally jostled it off the centre point in the middle of the night.
It's also neater. You can get a MagSafe stand for your desk and quickly pop your iPhone on charge. No more looking for a cable that your partner swiped or poking around to find the charging port.
Power banks are arguably the best reason to consider MagSafe as a massive benefit. The technology removes the need to have a power bank in one pocket with a cable running to your phone in another. Just snap the supported power bank to your iPhone and away you go.
Are there any downsides to using MagSafe?
While this technology solves many problems, there are a few things you'll need to consider before making a purchase. MagSafe it isn't compatible with every iPhone. Meaning that if you have iPhone SE (2022) or any iPhone released before iPhone 12, then you'll need separate chargers for them. Some earlier iPhones do support wireless charging, but not the magnetic connection.
MagSafe, while faster than some standard Qi wireless chargers, isn't as fast as wired charging in most cases. The idea here's that the convenience of snapping your phone onto a charger means you'll charge more regularly throughout the day instead of just when you go to bed.
Which products are compatible with MagSafe?
Apple's MagSafe technology is built into the latest iPhones and AirPods. Apple has also reintroduced MagSafe chargers for MacBook, though, to be clear, these are totally different to iPhone accessories.
You can use a MagSafe charger with any iPhone supporting wireless Qi charging. For example, you can rest an iPhone 11 on a MagSafe charger, and it will charge. It just won't snap securely into place.
Here's a full list of compatible MagSafe devices:
| | |
| --- | --- |
| MagSafe iPhones | MagSafe Accessories |
| iPhone 14 Pro | AirPods Pro (2nd generation) |
| iPhone 14 Pro Max | AirPods Pro (1st generation) |
| iPhone 14 | AirPods (3rd generation) with MagSafe Charging Case |
| iPhone 14 Plus | AirPods with Wireless Charging Case (2nd generation) |
| iPhone 13 Pro | Wireless Charging Case for AirPods |
| iPhone 13 Pro Max |   |
| iPhone 13 mini |   |
| iPhone 13 |   |
| iPhone SE (3rd generation) |   |
| iPhone 12 Pro |   |
| iPhone 12 Pro Max |   |
| iPhone 12 mini |   |
| iPhone 12 |   |
| iPhone 11 Pro |   |
| iPhone 11 Pro Max |   |
| iPhone 11 |   |
| iPhone SE (2nd generation) |   |
| iPhone XS |   |
| iPhone XS Max |   |
| iPhone XR |   |
| iPhone X |   |
| iPhone 8 |   |
| iPhone 8 Plus |   |
Is MagSafe worth it?
For those who are looking for a secure connection with easy setup and removal of accessories, the answer is yes. With its convenience and safety, MagSafe is a great choice for connecting your devices quickly and securely.
Especially if you have one of the latest iPhone models, MagSafe is worth a shot. Additionally, there are many third-party accessories such as car mounts, wallets and more, that work with the same technology. With these, you can take advantage of MagSafe charging on the go and personalise it as per your own style.
For a full list of accessories with this technology, check out our lifestyle and accessories store.
Best iPhone MagSafe Accessories
If you're convinced you need some MagSafe in your life, here are some of our favourite accessories.
Apple MagSafe Battery Pack
Charge your iPhone on the go with an official Apple MagSafe Battery pack. You can buy this MagSafe power bank for €109. This will expand your phone's battery life and let you stay out and about doing more for longer.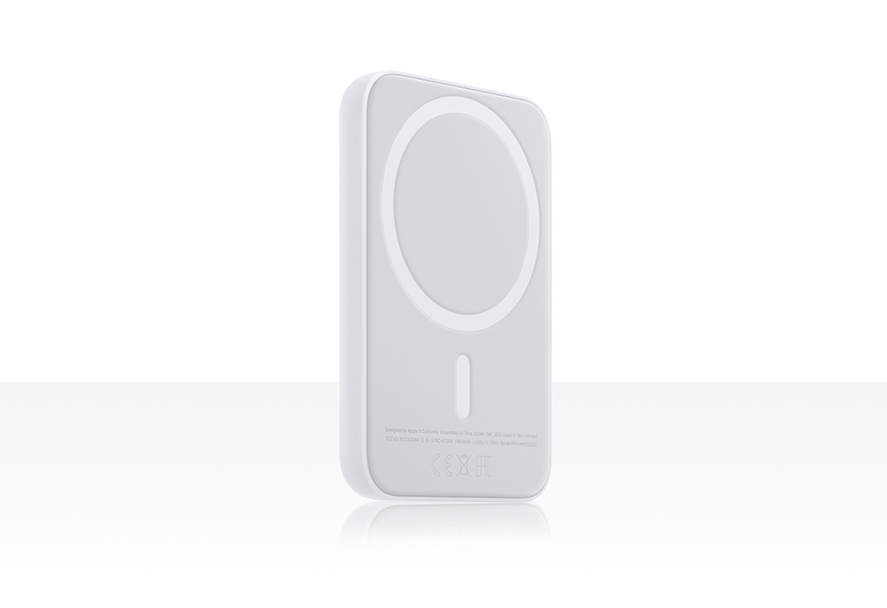 Otterbox 3-in-1 MagSafe Charger
This is an excellent option if you're all in on Apple. The charger from Otterbox will hold and charge your MagSafe compatible iPhone, AirPods and Apple Watch. This all-in-one MagSafe charger costs just €79.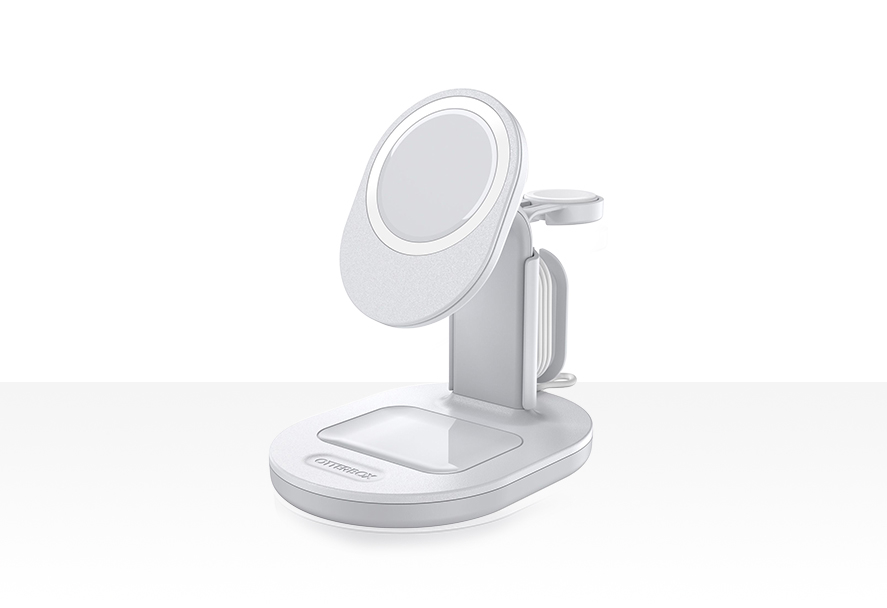 Mophie Snap Vent Mount
Using your iPhone to navigate or play music in the car is a daily occurrence for many people. There's no better way to secure your phone in a convenient and visible position than using MagSafe. This MagSafe phone holder from Mophie is available for just €15 and will hold your iPhone in a portrait or landscape position.