15 September 2021
3Olympia: Three To Sponsor The Iconic Olympia Theatre In Dublin
Three is proud to announce an exciting new partnership to become primary sponsor of one of Dublin's most iconic music, arts, and entertainment venues - the Olympia Theatre! Three is the venues first official sponsor since it opened its doors over 140 years ago and we're delighted to say we've committed to sponsoring the venue for the next eight years. This brand-new partnership will even see the Dame Street theatre renamed to '3Olympia Theatre'.
The entertainment industry has had a tough time over the past 18-months, but music remains at the very core of what we do. That's why we're so proud to sponsor 3Arena and also why we're proud to announce another music-focused sponsorship. This new partnership will help provide further support to Ireland's flourishing music scene and help to rejuvenate the live music industry following the pandemic. Now here's everything you need to know about the new 3Olympia Theatre…
What Is The Olympia Theatre?
The historical theatre is one of Ireland's most iconic entertainment venues. Located on Dame Street in Dublin the venue first opened its doors in 1879 but wasn't known as The Olympia Theatre until 1923. It's taken many different parties over the years to keep its doors open and the venue running. As a result, the theatre has hosted some of the biggest names in showbiz. From timeless classics such as Charlie Chaplin and Laurel & Hardy to a long list of modern superstars including David Bowie, Radiohead, Blur, Robbie Williams, Hozier, Dermot Kennedy, Lizzo, Adele and let's not forget the much loved annual Christmas panto!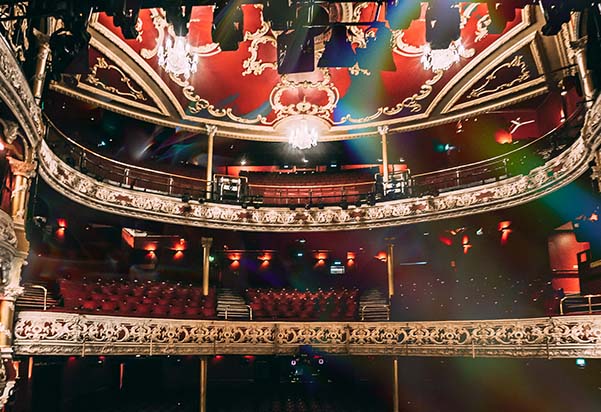 We know it's an honour to sponsor this venue and we look forward to welcoming a wide range of global acts for you to enjoy in the new 3Olympia. The investment of this partnership will provide support to the historic venue as it prepares for its reopening and ensure the overall heritage and rich history of the building is preserved for years to come. 
Three Sponsors Music
This new sponsorship is great news for Three customers! Three is one of the leading sponsors of live music and entertainment in Ireland today, including title sponsor of 3Arena as well some of the country's biggest festivals, Electric Picnic and Longitude and today's announcement reinforces its commitment to music in Ireland.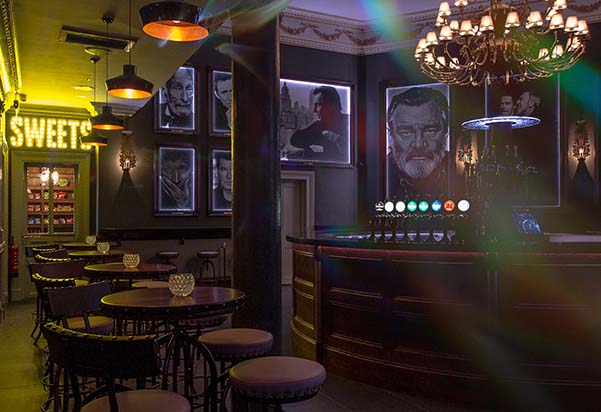 Three Ireland is committed to providing a more connected life to its customers, and this sponsorship is a perfect example of how Three will offer their music loving customers the best seats in the house!
New 3Olympia Benefits For Three Customers
If you're a music-loving Three customer you've probably already enjoyed early access to some of the biggest concerts Ireland has seen. With the 3Plus app, Three customer have been able to stand at the top of the queue for gigs in the 3Arena with access to pre-sale tickets 48-hours before everyone else.
Three customers will now also have a world of exclusive benefits to events at 3Olympia Theatre once the venue reopens. This means 3Olmypia pre-sale tickets and experiences that money can't buy!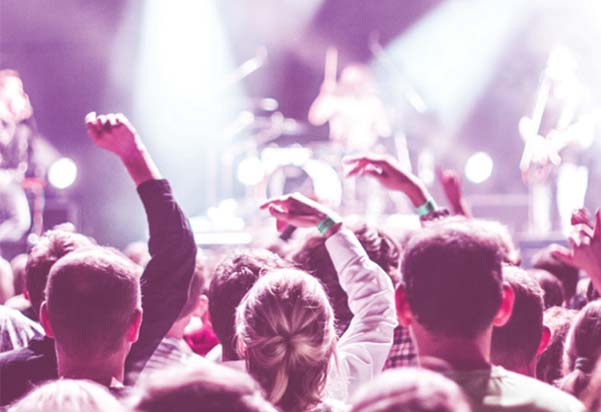 Supporting The Music Industry Through A Tough Time

On the launch of 3Olympia, Three Ireland and Three UK's Chief Commercial Officer, Elaine Carey says, "We are extremely excited to announce our new partnership as title sponsor of 3Olympia. As Ireland's number one live music sponsor, we understand the importance that music plays in the lives of our customers, and we want to ensure that they have access to the biggest and best experiences. This new sponsorship brings a wide range of benefits to Three Ireland customers, offering unrivalled access to some fantastic live events; a factor which was a vital consideration in this venture. 
Despite the challenges posed by Covid-19, music and the arts still remain an important part of our customers' lives and they are as eager as ever to return to live events. We are excited to add 3Olympia to our amazing portfolio of music sponsorships and look forward to welcoming fans back to the theatre soon. This venue holds a very special place in the hearts of music fans and we are committed to supporting the live entertainment industry and this iconic venue as it prepares to reopen to the public." 
Learn more about upcoming events at 3Olympia.