24 August 2022
Welcome to 3Charge&Chill
Three's 3Charge&Chill area is back. Discover all the perks 3Plus Members get at Electric Picnic below.
Crystal Cave
Step in and absorb the positive energy of our Crystal Cave.
Share good vibes and post your snaps on social media using #ThreeAtEP
Recharge Tunnel
Recharge your senses and smartphone deep in this green oasis where
birdsong and lush greenery help you reconnect with nature.
Serenity Slushies
Cool down and find inner calm with a complimentary Serenity Slushie.
3Swing
Sway your way through Electric Picnic with our 3Swing. Post a harmonious
selfie of you and a best friend with #ThreeAtEP and you could be snapping
up tickets for this time next year!
Forest Teepees
Recharge yourself and your phone under one of our Forest Teepees.
Be a VIP with Three
Don't have the 3Plus app? Download 3Plus now for access to the Sky Garden.
Join or login to 3Plus today for exclusive presale access to festivals, 3Arena, and much more.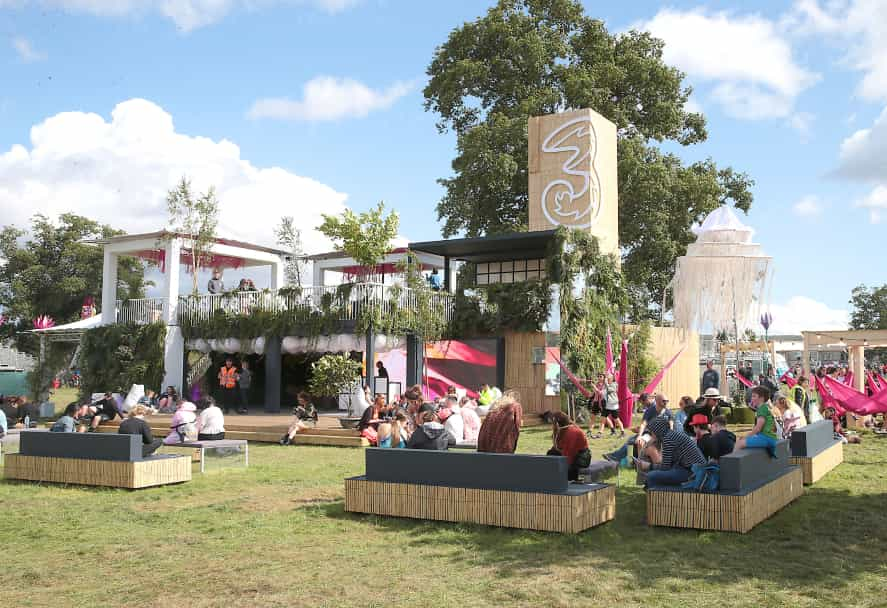 Welcome to the Sky Garden
Chill out in style whilst catching amazing views of the main stage, savour
some relaxing flavours, rock a new look and recharge your phone – all in
this exclusive sanctuary.
All Spruced Up
Welcome to our walk-in beauty zone. Beau2fy yourself with hair braids,
hair gemming, body art or festival make-up, compliments of Three.
Just Chillin'
Strike a carefree pose and share with the cap2on 'Just chillin' with Three'
on your social media feed.
Recharge Station
Savour a relaxing cup of herbal tea or delicious refreshments
along with tasty snacks courtesy of our self-service station