22 June 2022
Festival Survival Guide: Phones, Tech, Tips and Outfits
It's festival season! From Longitude and Electric Picnic to the Lisdoonvarna Matchmaking Festival. It's been a long 2 years of lockdown and no festivals. But we're getting back to normal. This might be your first festival season, or maybe you've just forgotten how to do it. Either way we've got the ultimate guide to Ireland's music festival season. Read on for our top tips and tricks to help you survive any festival.
Festival Outfits
If you've never been to a music festival in Ireland, let us give you the golden rule. Ignore the weather forecast and, as much as we love tech, ignore the weather apps. You can ask your Google Nest Mini "will it rain" all you want, but you simply can't trust the weather to stick to your plan. Especially in Ireland.
With that in mind, your festival outfit should be true to you. Wear what you love, but just make sure it's weather ready! Sure, you can make your festival outfit include an crop-top or short-shorts but stuff a rain poncho into your bag too just in case.
We all want to look cute in our festival outfits but don't forget that comfort is key. You'll be in this outfit all day and probably most of the night too. So pick something that's comfy enough to sit on the grass for hours in and will survive trekking around a muddy campsite.
Lots of phones and headphones are somewhat waterproof, but it's a good idea to keep them dry regardless. If all else fails, bring a bin bag, and cut some holes in it for your head and arms. It'll keep you as dry as a poncho if you do it right.
In fact, bin bags should really be a festival essential. Keeping your clothes in a heavy-duty bin bag inside your tent gives you another chance to keep everything dry should your tent spring a leak!
Festival Phones
Phones and festivals don't always get along. Phones get lost, stolen, or broken all the time. We've even seen phones get chucked on stage for artists to record videos and call people's Moms (we don't recommend you chuck your phone on stage). 
If you're camping, there's the added challenge of charging your phone.
So, yes. Festivals are tough on phones. But here's two approaches you can take...
The Festival Burner Phone
Every year during festival season we see an increase in people buying our cheapest phones. They're buying these phones and popping their SIM cards into them so they can leave their smartphone somewhere safe, like home. These "festival burner phones" usually have great battery life and are tough as nails.
Straight away, phones like the Nokia 225 springs to mind. The one downside here is you might not be too happy shooting your festival memories on the phone's 0.3MP camera. So we have another solution.
The Festival Smartphone
Another great choice of phone for festival weekend's is the Nokia G21. The battery in this phone is amazing. Nokia's own robust testing shows the phone can operate without charging for up to 3 days.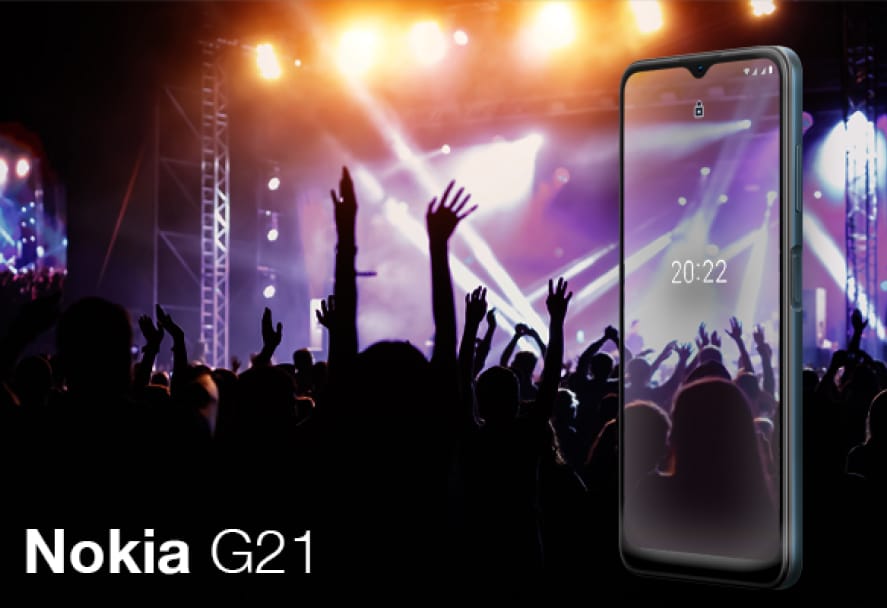 Festival Powerbank
Another obvious solution to the battery shortfall for a weekend festival is a powerbank. Powerbanks are portable batteries that you can plug your phone charger into. Handy for when you're stuck in a field in Stradbally looking for your friends.
Powerbanks usually have up to twice the capacity of a normal phone battery. So you'll usually get about two charges from a full powerbank. If you're at a festival that has a charge station, you can charge up your powerbank instead of your phone so you stay connected throughout the whole festival. Handy, right?
You can grab a great powerbank online and in your local Three store. We recommend the Otterbox's 10,000 mAh powerbank with fast charging. This way you can focus less on your phone's battery and more on the festival stage.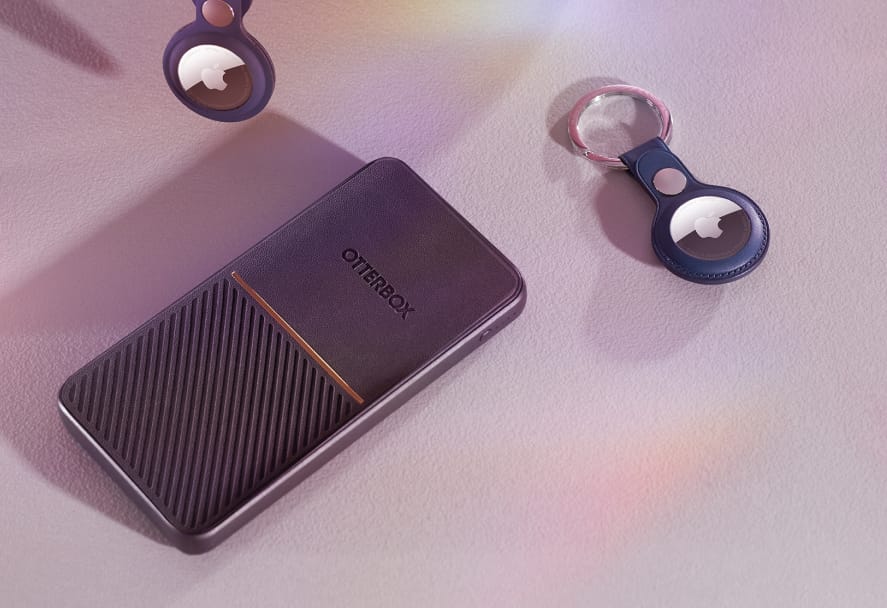 AirTags at Festivals
If you're an iPhone user, nothing can save the day quite like an Apple AirTag. AirTags are small, pebble shaped gadgets. Soon as you buy one, you pair it to your Apple Find My account and attach it to something you wouldn't want to lose. For example, you can pop one into your handbag or wallet.
If you lose something with an AirTag, all you need to do is open the Find My app. The AirTag will bounce off the signals from other iPhones in the area to let you know where it is. At a festival, it's unlikely to be too far away from another iPhone! Then you can track down what you've lost and get it back.
Both Android and iPhone have tracking apps that let you find your phone in the event it goes missing. You should check out and set up Google's Find My Device or Apple's Find My iPhone. It's a good idea to test out these services using a friend's phone, so you know how to use them if the worst happens.
Festival Speakers
It might seem odd to be thinking about speakers when you're going to a festival with very expensive speakers on stage. But chances are you'll spend loads of time relaxing on the grass with your friends, away from the bustling main stage. When this happens, it's essential to have a great speaker to keep the energy up.
For example, this speaker from Kitsound is IP55 rated, so it's water resistant. It's designed to be jammed into the ground so you and your friends can gather round and have the craic. Just make sure you only let someone pair to the speaker that you trust has a great festival playlist.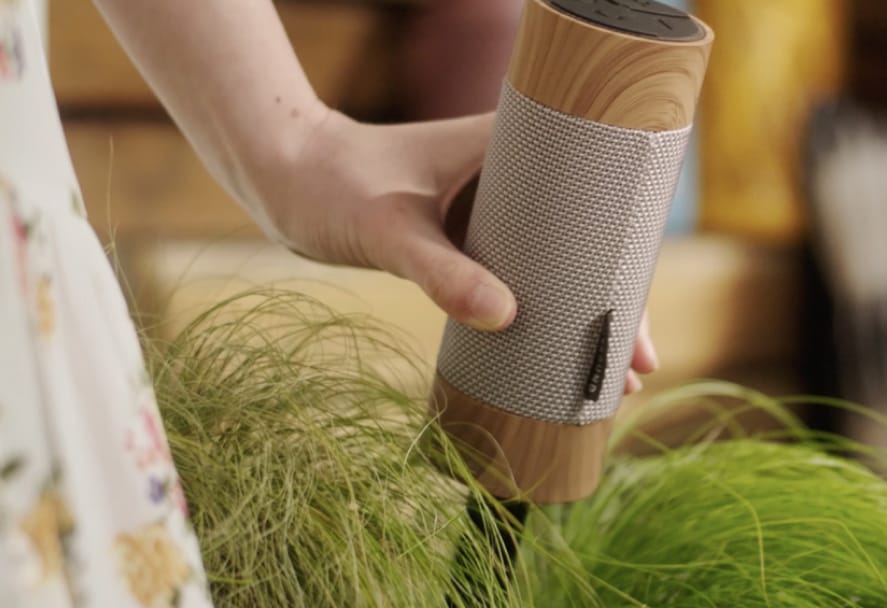 Festival Bottles
Staying hydrated is so important. Especially when there's sun and alcohol involved. Sure, at an Irish festival the heavens could open at any moment. But the opposite can also happen, and you end up in the middle of a heat wave. Especially if you're travelling abroad to festivals like Sziget or Coachella. Being dehydrated during a festival can really ruin a weekend.
Festivals often offer free water points to help combat that. Electric Picnic is one festival that offers free water points. You can also bring in one empty 500ml reusable bottle to fill with water at these points.
We'd recommend grabbing a nice vacuum sealed, double walled bottle. These keep your cold drinks colder for longer. That will make them even more refreshing in between sets. If you want something that goes perfectly with your festival outfit, check out the colourful range of Chilly's bottles we offer.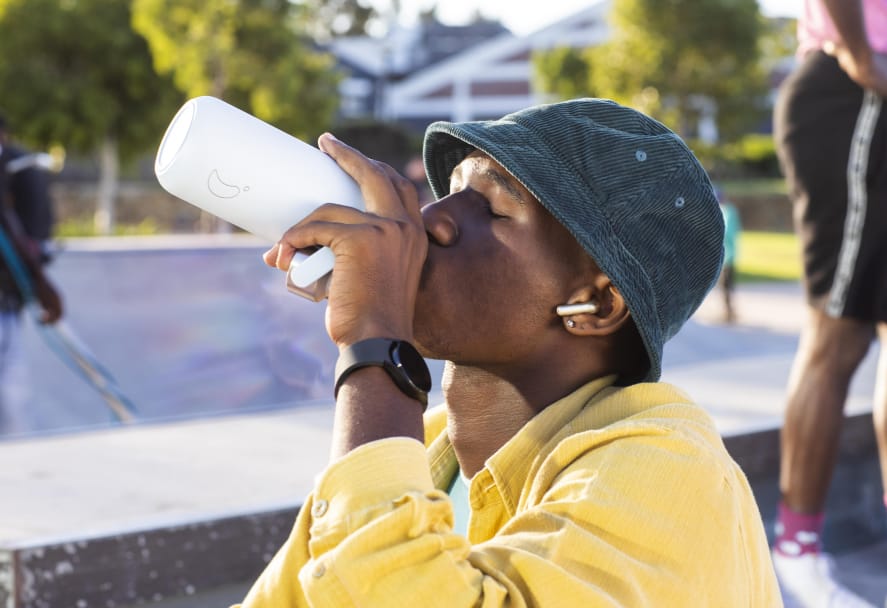 Festival Payments
It's easy to fall into the trap of thinking everywhere in the world accepts card payments. But there's nothing worse than seeing mouth-watering food at a festival and realising they only take cash. Hit the ATM before you head to the festival and take out €50. Maybe even a little more. Just in case.
Most festivals will offer food and drinks with card payments, but there's no guarantee. It's always handy to have some notes in your pocket for emergencies.
The flip side of this is that you should also set up Google Pay or Apple Pay on your phone. If you and your wallet get separated over the festival weekend, you'll still be able to pay with your phone provided there's a few vendors on-site that accept card payments. Irish-based banks, Bank of Ireland, AIB, Permanent TSB, KBC, and Ulster Bank along with Revolut and N26 all offer both Google Pay and Apple Pay.
So that's it, the stage is set for a great summer of music. Discover loads more including our incredible line up of music products and get all the essentials to amplify your festival experience.