07 November 2022
The Perfect Gift for Gamers
Sometimes, picking the perfect gift for someone can be a real challenge. Knowing their interests is the first step in successful gifting. If they're an avid gamer, we have a wide range of awesome products we're sure they'll love. Here's our favourites.
JBL Quantum 400 RGB Headphones
A good gamer needs high-quality headphones. Gaming headphones offer wider and more detailed soundstages. Gamers need this when playing first person shooters like Call of Duty and battle royale games like Fortnite and PUBG.
Good headphones let you know where the enemy is and give you an edge. That makes the JBL Quantum 400 gaming headphones, offering spatial sound, a perfect gift for gamers.
The Quantum 400 will work for all gamers. They're optimised for PC with some additional features and offer special features for the PC-master race gamers out there but will work with all platforms. This is thanks to the headphones supporting both a USB and 3.5mm connection.
If the gamer you're shopping for likes PC, Mac, Xbox, PlayStation, or Nintendo Switch, this is ideal.
Some key features on the Quantum 400 gaming headphones are the flip-up microphone, offering both clarity for team communication and easy muting with the flick of the mic. You can balance the in-game audio and chat with a quick turn of a dial.
The final, and probably coolest, feature that gamers will love is the RGB lights. If you connect the Quantum 400 to a PC, you can download JBL's Quantum Engine. This software lets you completely customise the RBG colours and animation on the headphones. It's worth noting. This feature is limited to PC.
Backbone One for iPhone
Mobile gaming is experiencing a bit of a moment right now. The introduction of 5G reduced mobile lag and ping times. As a result, popular battle royale games like Fortnite and PUBG moved away from the limits of PC and console to mobile phones. Gamers on the go could now compete with those sitting at home as an era of cross-platform compatibility began.
The direct result of this, is mobile gamers needing better accessories. iPhone, thanks to Apple's Bionic processors, are one of the best gaming phones on the market. If you know, you're shopping for a gamer with an iPhone check out the Backbone One. The Backbone One is a great gaming accessory for mobile gamers. It turns your phone into a handheld console.
First, this makes mobile games much more playable. One screen controls can be tricky for some games, so a controller feeling is a welcome tactile change for mobile gamers. If you have a console gamer, it's even better news. For example, PlayStation 5 gamers can use PlayStation Remote Play and connect to their console at home through their phones. This unlocks a world of console gaming on your smartphone.
To make the experience better, we recommend you do this on a 5G phone with a 5G connection and use a gaming controller of some sort, like the Backbone One.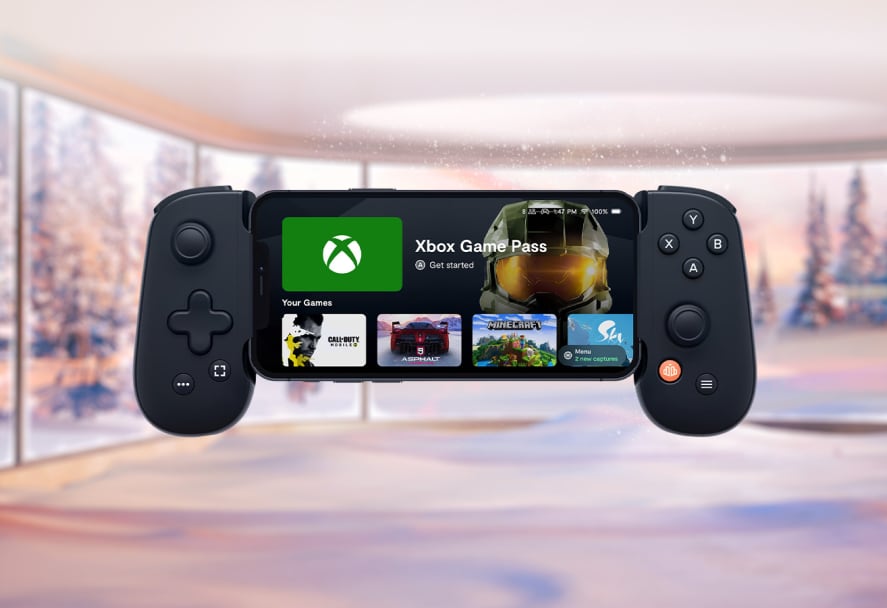 Retro Games on Mini Arcade Machines
While all these modern approaches to gaming are great, we also know there's a massive number of people who crave the warm embrace of familiar retro gaming. There are plenty of apps that give you entry to this world, but nothing quite like our range of mini arcade machines, including Street Fighter and Space Invaders.
These are mini versions of those classic arcade machines you'll still find in places like Token in Dublin. You'd be amazed how immediately your hand's muscle memory kicks in as you remember how to perform Ryu's Shinku Hadoken in Street Fighter.
If you're shopping for someone who used to have something like a Sega Mega Drive, these retro games are a winning gift idea.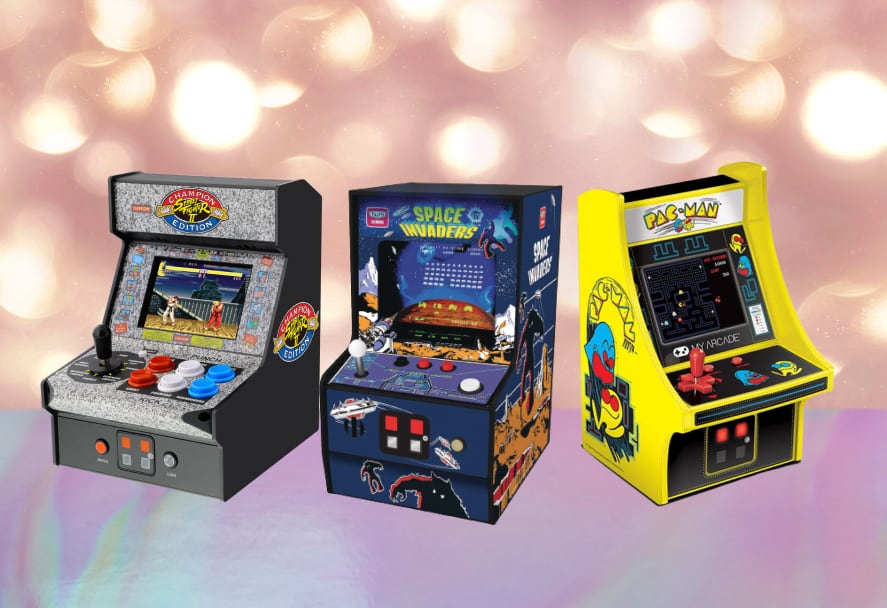 Powerbank
All this gaming on the go takes a lot of power. There's nothing worse than settling in for a bus trip back to college with the plans to catch up on some gaming only to see your phone dying.
While this might be a less exciting gift idea than most, a powerbank is an essential addition to the backpack of a mobile gamer. Do you remember years ago when Pokémon GO was massive? Hundreds and thousands of mobile gamers could be seen wandering around Dublin. Most of them had charging cables running to powebanks in their pockets. They knew even the best mobile batteries couldn't deal with a long stint in the virtual Pokémon world.
When it comes to powerbanks, bigger is better. This 10,000 mAh powerbank from Otterbox can mean between two to four times longer without needing to plug in while mobile gaming. It's a great value and very thoughtful gift for the mobile gamer in your life.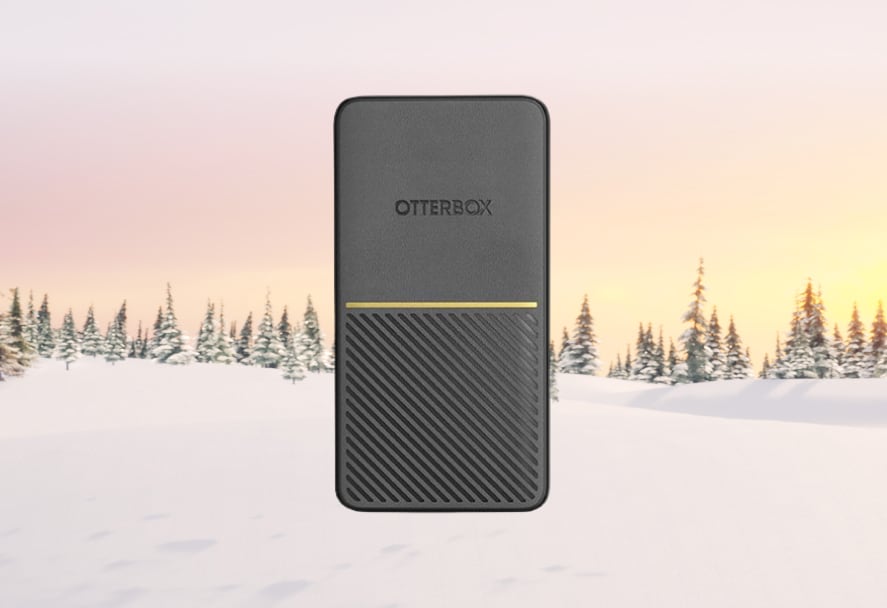 Apple Arcade, Google Play & 3Pay
As we've said, mobile gaming is growing in popularity. Both Apple and Google have been quick to capitalise with Apple Arcade and Google Play Pass. These are subscription-based platforms that give access to a huge catalogue of premium mobile games.
If you're a Three customer, you can give the gift of mobile gaming through these subscriptions. You can even pay using your Three account with 3Pay. Just buy a voucher to match the duration of the subscription you'd like to gift. Nice and handy, especially if you're caught looking for a gift last minute!