All
for €15
All calls, all texts, and all 5G data. Get all this and more for €15 with our Three Prepay Hero plan when you join Three today.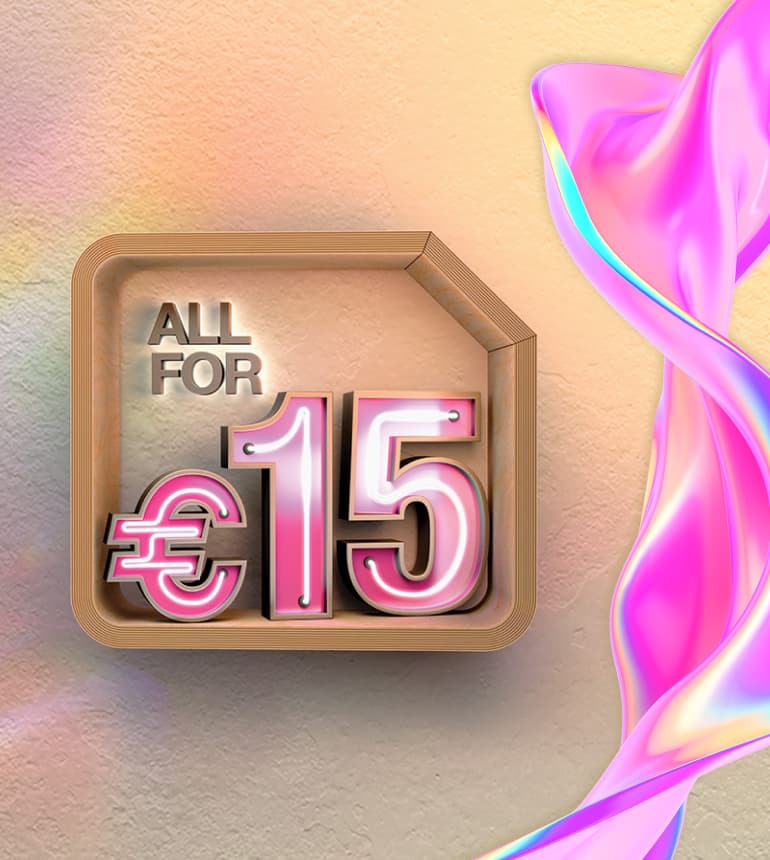 Smart savings.
Samsung A52s
for just €3
Save €46 when you get the Samsung A52s 5G for just €3 on our €35 per month plan exclusively online.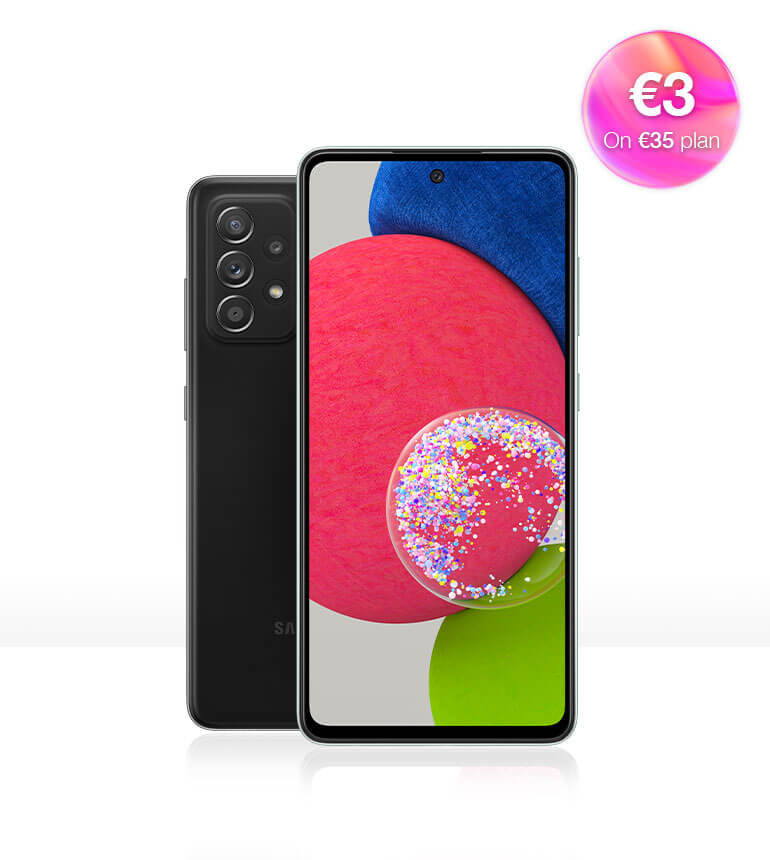 Save with
Prepay online
Save up to €50 online with Three Prepay. Don't miss out on some of our best phones at the best prices exclusively online. Get the Samsung A53 5G FOR €339 when you switch to Three Prepay.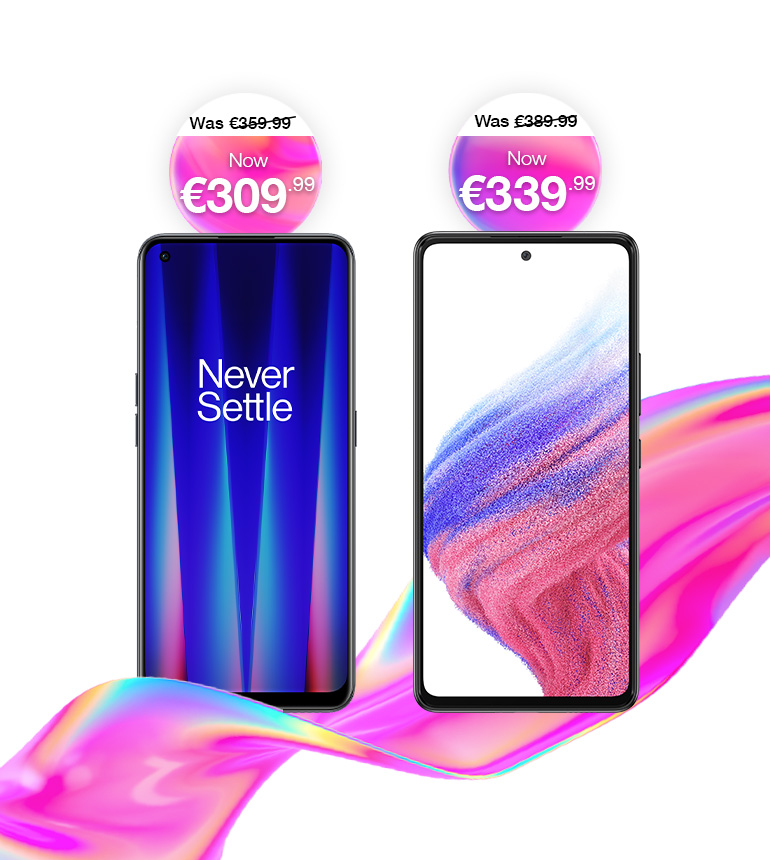 Meet
iPhone 12
iPhone 12 from €9.99 on our €45 plan.
iPhone 12 pushes everything forward with A14 Bionic, the fastest chip in a smartphone. A new dual-camera system and a beautiful Super Retina XDR display, so you can see everything in vivid detail.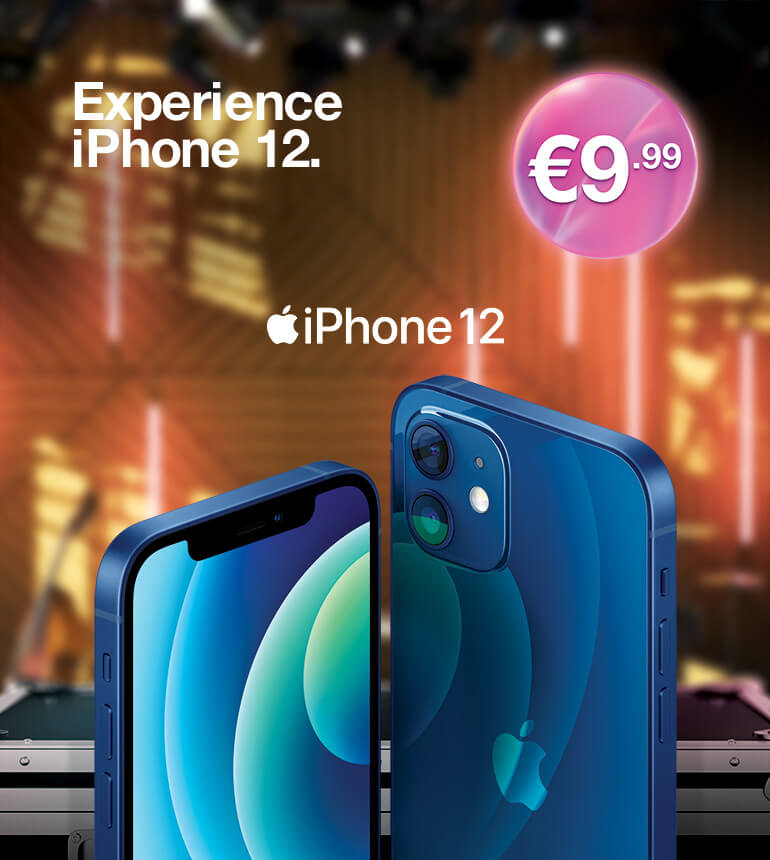 Prepay
Switch
and save
Get your next smartphone from €79.99.
Switch to Ireland's fastest mobile network and get a little gift from us — smartphones from €79.99, plus a free 5G booster for 3 months.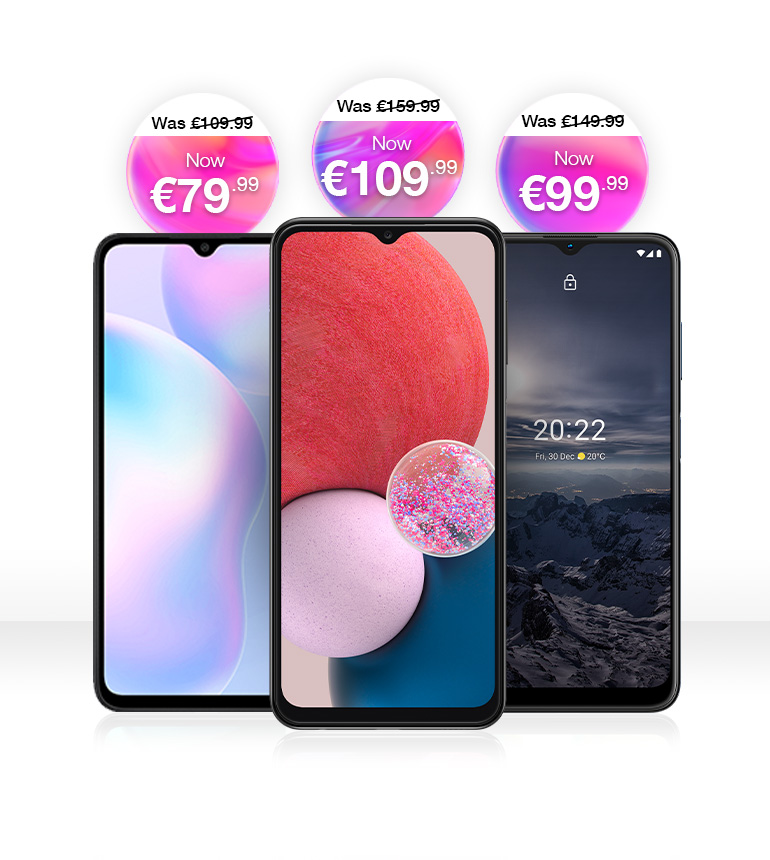 Frequently asked questions