Kepak turned to Three to give it a single provider for service and maintenance
A unified communications solution from Three Ireland has delivered cost efficiencies, greater resilience, and significant economies of scale for Kepak Group. The company, founded in 1966, has grown from single butcher's shop on Dublin's Francis Street to a group with12 meat processing sites, one primary distribution centre and three office locations in Ireland and the UK, which employs 4,500 people and works with 28,000 farms across the two islands.
But that success brought its own problems when it came to IT and communications infrastructure, as Three's head of ICT and internet of things, Karl McDermott, explains.
"Kepak is a great example of a company that has grown organically and through acquisition over the years," he says. "As it expanded and acquired companies each one had its one IT and phone system along with contracts with different providers. The systems were not connected to each other creating further inefficiencies. They needed to revamp their IT and communications systems as if they were starting from a greenfield position."
Kepak turned to Three to deliver a unified solution that would bring all those disparate systems together and give the company a single provider to deal with for service and maintenance. "The benefits of creating a unified system include economies of scale and obvious things like calling between sites," says McDermott. "Calls between sites had to be routed over the public network, and calls from Ireland to the UK were charged at international rates, for example."
Indeed, each site operated completely independently with its own PABX telephone system and an IT team to support it. There was no consistency in the numbering format or usernames between the various sites, and every time an employee moved, their extension number needed to change. The networks weren't integrated, which meant that if an employee in Kepak's Meath site wanted to speak to a colleague at one of the UK facilities, they needed to make an international call to do so. This also affected how the company communicated with customers and the public.
Maintenance costs were very high due to the combination of different systems, including the company's own in-house microwave wide area network. What's more, Kepak had service and support agreements in place with five different vendors.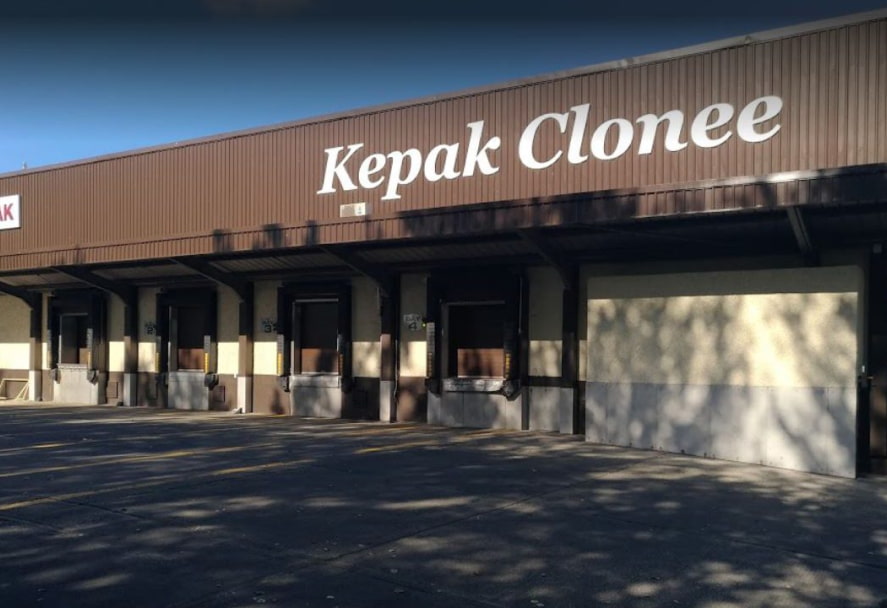 The brief was effectively to start with a blank sheet of paper. "This is a perfect example of a situation where we can come in and design from the bottom up," says McDermott. "No two companies' IT infrastructure is the same. They may look superficially similar but when you get down under the covers, you can see the differences. The sites might be in remote locations with no fibre connections, for example. We had been talking to Kepak for a long time, so we knew their requirements and were able to come up with a proposal to meet them."
Three proposed a hosted and fully managed cloud-based unified communications solution that would align with Kepak's aim to centralise its systems. The new system has brought full interconnectivity and consolidated Kepak's connectivity from multiple providers to one single supplier. Each site in the network has dual high capacity and diverse redundant links terminating in Three Ireland's UK and Irish data centres. Uptime is guaranteed through a service level agreement — especially important for Kepak's production facilities which need to operate 24/7.
Constant connectivity is vital to Kepak, says McDermott. The individual processing plants need to stay in regular communication with agricultural authorities in the UK and Ireland. Any interruption to the service would have serious consequences for the business, as it would cause backlogs in processing livestock and, ultimately, supplying customers.
"It's mission critical — the processing plants can't operate if the network goes down," he says. "The system needs built-in redundancy and failover capacity. Each site has dual capacity with fibre and carrier class radio connections. This is the same class of radio connection used by the Irish Aviation Authority. Also, we have ensured that there is no single point of failure on our network that could affect any of Kepak's sites."
The project got under way in early 2020 but went live on schedule despite the Covid restrictions. "One of the cool things about Kepak is that we put the new system in place during May and June of 2020 at the height of Covid. We migrated a bunch of stand-alone networks to the MPLS network without sending anyone out on site. Our project team often liaised with Kepak engineers on site, guiding them using Teams and Webex video calls. That for me was one of the best things about it. This is a great example of a successful partnership between two companies working very closely together."