24 September 2021
7 Things You Didn't Know You Could Buy In A Three Store
We've just revealed our new Three Lifestyle Stores and given you a sneak peek inside. At the core of these new stores is an amazingly curated range of products to complement every lifestyle. You can discover the range in store but also shop online for the perfect gadget to improve your everyday, and most importantly, connect with those you love. There are lots of things you can now buy with Three that you wouldn't have thought possible! In this post, we're showcasing our favourites that we think you'll love.
The Product Categories
We still sell smartphones, phew! But now we offer so much more. To help you navigate through our curated products, we've divided our ranges into themes. We'll constantly review and update these themes to keep things fresh in-store, making regular trips to your local Three store an even more amazing experience! Here's our first selection of themes.
The Home Edit
Your home might have changed quite a bit lately. It's become a space you've spent a lot more time in, whether you were working from home or not. That's why we believe our range of home lifestyle products will have something for everyone looking to inject a bit of fun and freshness into your living space.

The Work Edit
Has there ever been such a radical change to how we work? In our collection of work products, we look at products that can help you spruce up your home office and make the most of moving from A to B. Keeping you connected wherever you are.
The Music Edit
We know music is good for the soul. So connecting to the best musical moments in life can change your day completely. In this collection of products, you'll find everything from the best headphones to clever connected home speakers and more.
The Play Edit
It's time to let your hair down a bit. Our play theme is full of products designed to put a smile on your face and help you feel more energised. 
7 Things You Didn't Know You Could Buy In A Three Store
Now that you know the lay of the land, let's jump in and bring these themes to life. We've picked out some of the most exciting products in our range. But remember, these are just seven of the 100 products that we now carry in our new stores and online.
Home: Steepletone Smart Coffee Table
We love this side table because it marries so many of the ideas at the core of our connected living concept. With the Steepletone smart coffee table, you can make the most of tight spaces and add some style. Of course, you can pop your coffee on here while catching up on the news, but the table does so much more.
The table doubles up as an entertainment centre. Built-in is a Bluetooth speaker, an AUX-in port and two USB charging sockets. So, if your phone supports wireless charging, you can pop your phone down with your coffee and let it charge while the music plays, or you catch up on your favourite podcast.
Play: Huawei Smart Sunglasses
After years of making great smartphones, Huawei has ventured into additional connected products. Few are quite as exciting or cool as the Huawei Gentle Monster Eyewear II. For these, Huawei has teamed up with the renowned South Korean eyewear brand Gentle Monster. The result is a stunning pair of sunglasses that double up as an excellent audio accessory.
When wearing these sunglasses, semi-open speakers over the ear allow you to enjoy crystal clear audio. This is perfect for listening to music in the sun or taking calls on the go.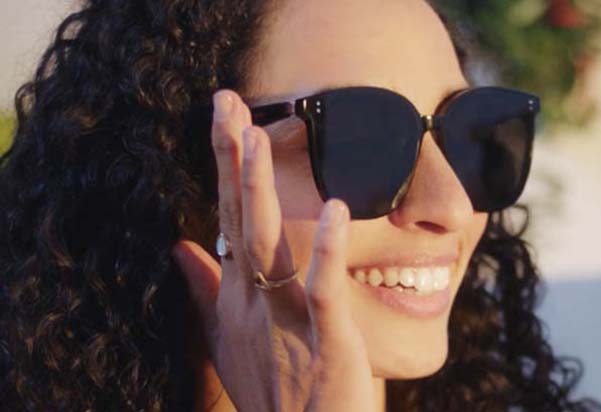 Work: Ecoset Water Bottle
Are you drinking enough water every day?  It's recommended that we drink from 1.6 to 2 litres of water every day. Having a water bottle handy can help you reach those goals. There are plenty of bottles on the market, but there are a few good reasons we've included this one.
First of all, this is a vacuum-insulated bottle that can keep drinks cold for 24-hours or warm for 12-hours. What sets this bottle apart is the fact it comes from an Irish company focused on sustainability.
Ecoset was founded by two people working in the film and TV industry from Wicklow. They noticed the huge volume of single-use plastics on set and created Ecoset to eliminate plastic bottle use.
This means you can stay hydrated, support Irish and promote sustainability all in one purchase! Check out Refill.ie to find out where you can refill your Ecoset water bottle when out and about.
Home: Veritable Smart Garden Connect
Whether you're living in a city centre apartment or the countryside, growing your own herbs is an incredibly rewarding experience - even more so if you're into cooking! The Veritable Smart Garden Connect gives you the perfect growing space.
When connected to your smartphone, the garden will let you know when water is running low. The system itself then automatically provides the correct amount of growing light, water and nutrients to your plants, with growth promised to be three times as fast versus regular growing. Then, all you'll need to do is harvest, cook and eat!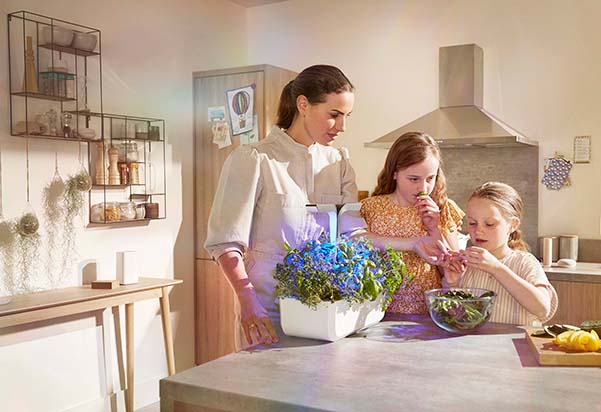 Music: Onesonic Noise Cancelling Earphones
Another entry into our Irish selection of products, and it might be a surprising one! Onesonic is a collection of Irish audio experts and gurus that wanted to create an incredible audio experience.  The result is the Onesonic range of audio products.

These over-ear headphones are perfect for creating an immersive listening experience. The Onesonic BB-HD1 headphones feature Active Noise Cancelling (ANC) to take the sting out of the noise in your surrounding area. But that's just one of the features that make these great pair of headphones. They've been ergonomically designed for comfort, support AptX connectivity for improved quality and offer about 13-hours of playback with ANC turned on.

If you're in the market for a great pair of headphones, this offering from Onesonic is an excellent choice.
Home: Eufy Robovac
It's often said the one thing money can't buy is more time. But that's not entirely true. You can buy yourself a robot vacuum, and that's a chunk of time back into your day. That's why we think you'll love the Eufy Robovac G30.
The Eufy G30 comes with an easy to place base that acts as your new vacuum's home. You can either set a schedule, control the vacuum with an app or even with your voice assistant of choice if you have Google Assistant or Amazon Alexa to start a cleaning cycle.
Then, as you go about your day, the vacuum flies around your home cleaning. That ticks one less than enjoyable job off your list!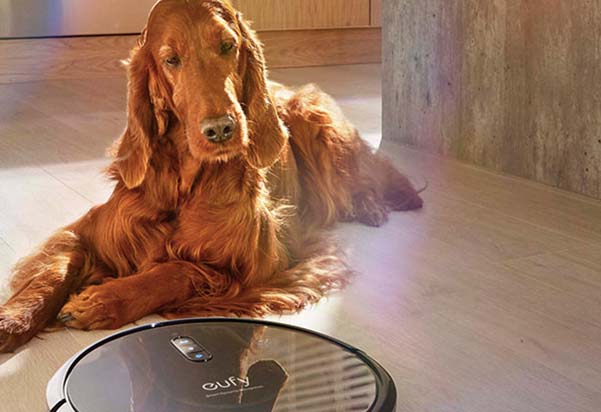 Work: Vinehall Laptop Tray
Have you ever looked at the couch and thought, "that would be a great place to work"? This is your chance!

The Vinehall laptop tray or "lap desk" lets you work in comfort from anywhere. You can turn your couch into a workspace or bring it to the park and catch some rays while catching up on emails.

Another Irish entry into our collection, this tray will work with laptops up to 15-inches and offers a range of colours to suit your style.
That's just a small selection of the nearly 100 products you can now buy in our new lifestyle stores and online. We have lots more for you to check out so get into one of the new stores for an immersed experience or browse our online store.
Welcome to the new
Three Lifestyle Store